This page contains a list of rHeadphones Recommendations, broken down primarily by price range and type. If you are unfamiliar with the terminology used in this guide, you can check our glossary, and the headphone classification guide.
---
$0 – $50
IEMs and earbuds
Related lists: Best Bass Earbuds For Budget.
Closed on-ear
JVC S400,  Very similar sound and build as the HA-FX40, just as an on-ear headphone that folds and collapses for easy carrying. Decent isolation and an amazing sound for the price.
Closed over-ear
Tascam TH-02,  This cheap ass headphone has no right to sound as good as it does. Fairly neutral balance. Excellent bass extension and quality. Slightly grainy midrange and treble quality. Consider switching out pads for a more comfortable listening
Gemini HSR-1000, This is a clone of the Takstar Pro80, and is closer to a top $100-$150 headphone
Open on-ear
Koss KSC75, High-quality clip-on headphones. V-shaped frequency response was somewhat akin to much pricier Grados like HF-2. Amp requirement: minimal
Koss Portapro,  Similar sound to the KSC75 but with deeper and more controlled bass and less treble. It can be found for around $30 on eBay. Amp requirement: minimal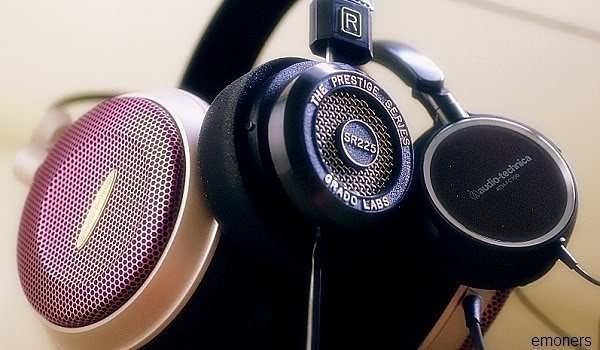 Open over-ear
---
$50 – $100
IEMs and earbuds
Closed on-ear
Skullcandy Navigator,  Fun, bassy, stylish sealed on-ear cans with good isolation, with a sound signature not too dissimilar from the B&W P5.
Closed over-ear
Sony MDR-V6 (or MDR-7506),  Very revealing studio classic, on the bright side of neutral. Well produced mids and highs, some will find them shy on bass. Amp requirement: minimal.
Shure SRH440, Well balanced studio monitor headphone. A reliable neutral reference.
Jaycar Pro, Neutral, comfortable, great-sounding headphones with flat response. They are essentially identical to the more widely known Brainwavz HM5 & Fischer Audio FA-003 but for fraction of their cost.
Creative Aurvana Live I,  Bassy headphone for <$100 with a V shaped sound. Good choice for electronic fans. Amp requirement: minimal
Open on-ear
Grado SR60i, Easily driven headphones with a fun sound signature that often works well with rock music. Consider flat-pads for less thin and smoother sound. Amp requirement: minimal.
Open over-ear
Audio-Technica ATH-AD700,  Known for their incredible value in regards to soundstage and comfort, these are perfect for a value classical music 'phone. As per Mad Lust Envy, "It ditches warmth, bass, and musicality for sheer performance and detail-whoring." Amp requirement: minimal.
Maybe you want to check: Most Durable Over Ear Headphones.
---
$100 – $200
IEMs and earbuds
Rock-it Sounds R-50,  IEMs with excellent clarity and brightness. Mids and highs are reproduced accurately with extremely good separation and detail. Bass is accurately reproduced and has good depth but subdued relative to mids and highs. Excellent for rock, jazz, and classical. Worn over-ear only. Amp requirement: slight.
VSonic GR07 Bass Edition, The quintessential mid-fi IEM and a staple for many audiophiles ~2-3 years ago. Supremely natural, organic sound signature with a tendency for some sibilance in vocals. Treble detail is excellent can be a bit fatiguing. Very deep bass extension with slightly north of neutral presence, very punchy but never overly reverberant. Excellent soundstage width but lacks a little in-depth. Imaging across the soundstage is superb and individual instruments are easily placed with little confusion.
RHA MA750, A great IEM at a good price. Built to last, out of stainless steel in the Y-split, housings, plug, and remote. Quite thick cable measuring at 1.35 metres. Probably the best-built IEMs at the price. Very comfortable for long listening sessions and isolation is best in its class, excluding of course the Etymotics and Shure stuff. A very healthy sound with a balanced presentation, with a neither forward nor recessed midrange. The treble is very smooth, perhaps too smooth for some. These would be described as bright with the stock silicone earbuds. The timbre is perfect and the soundstage is quite large. Some may find the treble fatiguing, depending on their music and the earbuds. Amp requirement: none.
Check: Best Classic Earbuds With Mic.
Closed on-ear
Sennheiser HD25-1 II,  Strong, punchy bass with clear mids and highs. Balanced and very neutral in all ranges. Great isolation. Light and durable with strong clamping force (improves with wear or stretching). Amp not necessary but they respond well to more power.
Closed over-ear
Open on-ear
Open over-ear
Sennheiser HD 558,  Overall neutral sound signature with a good sound stage. Shares many of the same characteristics as the HD 598. Amp requirement: slight.
Sennheiser HD 598, Smooth headphone with well defined but lower bass, smooth mids, and highs. Super comfortable and a fantastic soundstage. Amp requirement: slight.
---
$200-350
IEMs and earbuds
Etymotic ER4S,  Absolute classic; one of the forefathers of IEM technology. Ultra-precise, ruthless, balanced armature IEM. Not for folks who aren't ready to hear every last bit of their recording. Deep insertion is a must to avoid the overly thin sound. Still lacking bass volume and dynamics next to equivalently neutral headphones or loudspeakers. Microphonics are an issue, shirt clip is necessary for on-the-go use. But you get the coherence and layering of a single driver IEM. Not to mention the best isolation on the market.
Ultimate Ears UE4,  (not including impressions) Entry-level custom IEM. Very spacious. Very natural. Very detailed. Can be slightly aggressive or overly dynamic in the treble. Incredible value. Consider this a baby UERM.
Earsonics SM3 V2,  (usually only available imported from France): Warm tilted IEMs. One of it's best qualities is an impressively large soundstage, which is rare for in ear headphones. Amp requirement: minimal, but must have low output impedance.
Closed on-ear
Closed over-ear
Bose QC25, Fantastic option for noise-canceling headphones. Comfortable, great and durable finish, sound good.
MrSpeakers' Mad Dog modded T50RP, Bassier sounding. It doesn't have the extension and articulation next to competitors. Good option for a laid-back listen. Amp requirement: medium.
Open on-ear
Open over-ear
AKG Q701These come in 3 colors and are similar to their K701 & K702 counterparts. Known widely for their spacious sound-stage and comfort due to lightweight self-adjusting headband design. Great headphones for gaming, movies, and extended listening sessions but due to lack of low-end extension may not be ideal for bass heavy and electronic music. Slightly artificial midrange and treble compared to other neutral references
DT880 Pro Excellent comfort, balanced sound with great bass extension. Slightly bright up top. Can be "cold" sounding depending on upstream gear. Amp requirement: medium (250ohm) / high (600ohm)
ULTRASONE HFI-2400 , Essentially very similar to DT880\ Q701, different looks, and styles.
Hifiman HE-300Amp requirement: medium.
Phillips Fidelio X1 A big-bass headphone with good dynamics, and even response across the board with airy spaciousness. Very fun, not at all neutral, but still very enjoyable. Great basshead can.
---
$350 – 500
IEMs and earbuds
Closed on-ear
Closed over-ear
LFF Paradox: Perhaps the best neutral closed headphone with only a slight emphasis in the lower mids. Headfonia Review and a Redditor's review Amp requirement: medium.
Open on-ear
Open over-ear
Sennheiser HD650 (or HD600),  One of the longest-existing and most respected open headphones in history, a revision upon its predecessor HD600. HD650 has a very neutral response with a warm tilt that accommodates most genres. Its midrange intimacy and transparency is top-notch. This headphone is very dynamic and has tons of slam. It combines the best of both "neutral" and "natural". The HD 6xx series are best used with an amplifier and scale very well with quality amps. Amp requirement: high.
HiFiMAN HE-400, Unmatched bass quality at and above its price point. Fun response with laid-back upper midrange and emphasized upper treble. Definitely not neutral. Has a noticable amount of graininess in the midrange/treble. Killer bass and dynamics make up for it though. Amp requirement: medium
Hifiman HE-400i, One of Hifiman's newest planars. They have a sound signature reminiscent of the HE500 but with lighter weight, higher efficiency, and some sonic improvements. Treble still not as clean or as high quality as direct competitors. Amp requirement: medium
---
$500 – ∞
IEMs and earbuds
Ultimate Ears In-Ear Reference Monitor, Since they are based on the Yamaha NS10, very neutral. Maybe too neutral, therefore match with appropriate gear. Slightly bright and gritty sounding. One of the most coherent and together sounding multi-driver CIEMs.
Closed on-ear
Closed over-ear
Fostex TH-900, One of the highest quality closed headphones around. Great bass quality and extension. V shaped frequency response. Can be driven with low-power gear. Amp requirement: slight
Open on-ear
Open over-ear
Hifiman HE-500,  Hifiman's ultra-affordable (relative to others) high-end performance planar magnetic headphone. It has a fairly neutral signature, with a warm tilt, and without being hyper-analytical. Bass is reverberant with good rumble, midrange has a vibrant bloom, and it has one of the smoothest most non-fatiguing trebles. Known by many as one of the strongest all-rounder headphones, it is very competitive amongst giants. Jerg pads improve performance and are highly recommended. Amp requirement: moderate.
Audeze LCD-2, (bamboo / rosewood): The defacto signature unit of the foray of "neo-" planar magnetic headphones from recent years. Boasting the legendary Audez'e bass response (extremely tight and tactile, clean extension), equally impressive midrange, and realistic subdued treble, these headphones are loved by many. One small complaint some note is that they are much more closed-sounding (and dark) than comparable open (or more neutral) headphones. Amp requirement: high.
Sennheiser HD800, Best imaging, soundstage, and clarity of any headphone on the market. Extracts low level detail like no other. Conditional recommendation though because of slightly elevated treble (otherwise very neutral). Requires pristine non-bright recordings, suitable gear combination, and/or modifications. Highly recommend Anax modifiactions. Amp requirement: very high
Koss ESP950, Comes with amp. Neutralish (slightly dark) electrostatic headphone. No deep bass, but hey, nothing's perfect. Amp requirement: N/A, electrostat amp is included
Hifiman HE-6Amp requirement: very high
Audeze LCD-3 Basically a scaled up version of the LCD-2. Might as well read above. Darker side of neutral, but still very detailed. Gorgeous midrange. Excellent bass quality. This is definitely an "audiophile" sound. Amp requirement: very high
Hifiman HE-560: One of Hifiman's newst planars, neutral to slightly bright sound signature. It's tuned to sound similar to the HE-6 but with increased efficiency and lighter weight.
Stax SR009 [REVIEW ME!]
Maybe you want to check:Best Budget Audiophile Headphones.
Amplification & DACs
The majority of your budget is usually best spent on headphones, and only a portion of that should be allocated towards dac\amp. Relevant scenario: I have a strict budget of 200$ – spending 80$ on headphones and 120$ on a sound-card isn't wise. You'd be better off spending 170$ on something like Beyerdynamic DT770 and the remaining 30$ on Xonar DG.
$20-40, Upgrading from your on-board audio.
Unless you need additional functionality such as surround sound or better amplification, internal soundcards in this price range can be a huge waste of money. Discrete soundcards may have been beneficial years ago when onboard DACs were terrible, but now most onboard DACs function just fine. Onboard amplification can tend to be weak and potentially provide distortion. Onboard components may also pick up EMI (electromagnetic interference), and while a discrete card may reduce this to an extent, its still inside your PC so keep that in mind.
ASUS XONAR DG Great bang for your buck soundcard, comes with 5.1 virtual surround sound, 3 gain settings, and will drive 60-250 impedance headphones with relative ease. However, like many other sound-cards it will be prone to noise due to internal interference from neighboring components like fans and hard drives. Not recommended for use with IEMs. Unified drivers are recommended for improved performance, can be found here.
ASUS XONAR DGX PCI-E version of the DG.
$40-$180, External DACs
$40-$180, External Amps
$90-$280, External 2-in-1 Units.
$60-$80, Portable Amps.
Dirt cheap FLAC capable portable setup.
Are you a dirt-poor, ramen-eating student who is sick and tired of all these luxurious headphone posts that cost more than you car? Here is a poor man's FLAC capable portable setup, can be had for <100$ brand new.
Check: Best Classic Earbuds With Mic.
For headphones there are 3 primary choices on the cheap.
$15 Koss KSC75 Open-back clip-ons that sound great, won't isolate from noise but are ideal for walks on a quiet street and at-home listening.
$20 Meelectronics M6 Behind-the-ear in ear monitors that are pretty much as good as they get at 20$. Good sound, good comfort, good isolation.
23$ Monoprice 8323 Poor man's ATH-M50. Great sound & foldable for easy transportation.
And there you are! 36GB of storage, battery capable of around 10 hours of FLAC playback, and great sounding headphones all for under 90$.
Other Notes
We don't recommend Beats because they are overpriced and made of plastic. Oh, and they sound god awful on anything other than music where all you want is bass. They seem to have decent customer service though so replacing them should be relatively easy if you have good documentation.
Bose – Expensive for what they are, so also not generally recommended. If you want active noise cancellation, then you should strongly consider Bose as they do noise cancellation really really well. Ideal for commuters on trains/planes but not automobiles. Headphones while driving are not recommended. Would also be a solid choice for bus commuters. IMO passive noise cancellation on something like a 770 is enough.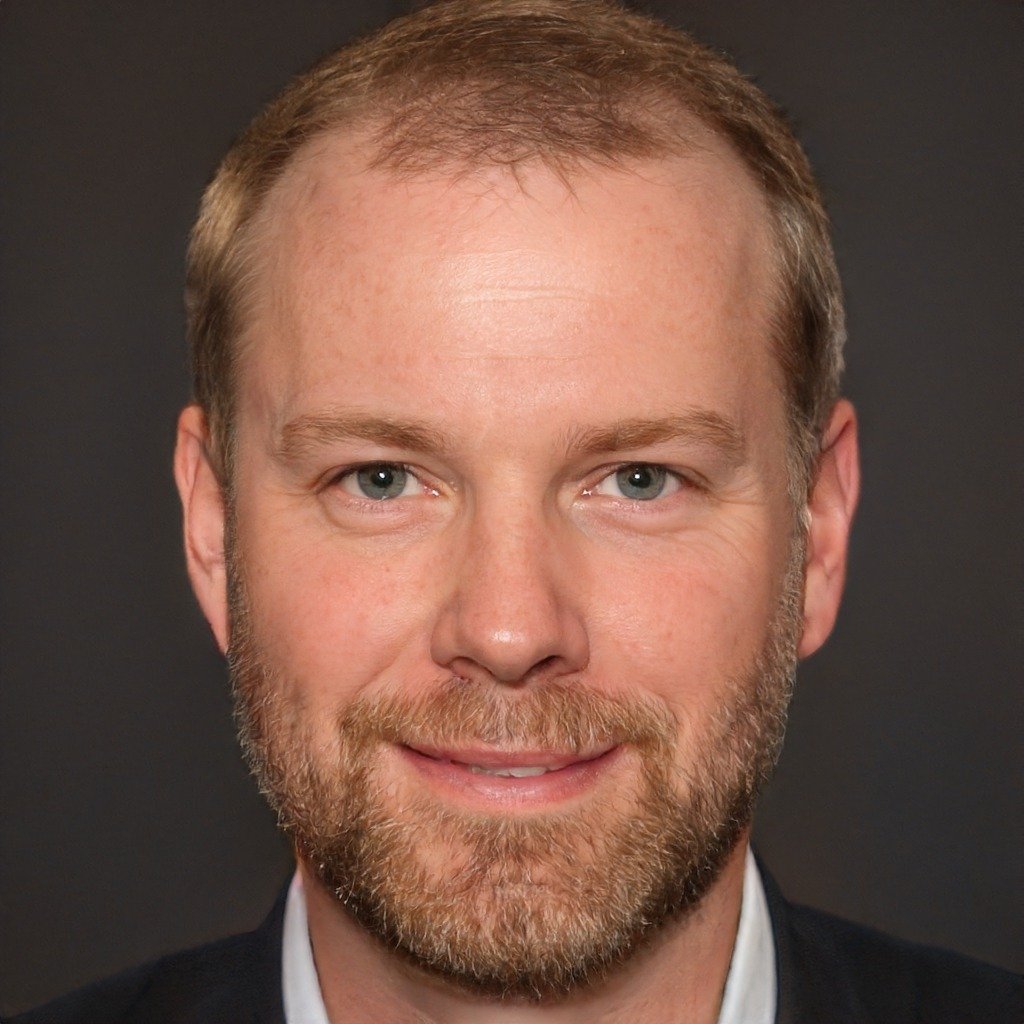 Hey there mobile audio lovers! My name is Darlene R, founder and chief editor at headphonesfans.com. Ask any mobile audio fanatic, installer, or company rep what makes a good car speaker, sub or amp, or, better yet, why he or she prefers a certain brand over another, and be prepared to endure a litany of opinions, viewpoints, and passion-fueled perspectives. To be honest, mobile audio shopping can be a daunting task without a guide, so I've assembled what I feel are the best products to consider to make things easier for you. Welcome headphonesfans.com!