You want to find the best earbuds for hands-free communication, but are worried about choosing the wrong product. We get it. There are millions of products available, and each one seems more promising than another. The confusion kicks in! We feel you.
We have narrowed your choices to 10 models that met our high standards to take the hassle out of this daunting task.
Best Single Earbud: Top 10 Recommendations
We have some surprises for you.
We Trust 10 Mono Earpieces. Read our detailed reviews
Sony Playstation single mono earpieces are very affordable, which is a rare quality that Sony is known for. We understand that you may be skeptical about its quality. In fact, we were also skeptical at first. We found out that the device lives up to its promises after doing more research.
Although this original Sony product was originally intended for PS4, we tested it with both iPhone and Android phones. It worked flawlessly. It is water-resistant so it can withstand sweaty ears even on a humid day.
Only a mic mute button is included, there is no volume control and nothing else. The headset produces decent audio, which allows you to communicate with co-gamers for hours and not strain your ears or shoulder.

Pros

A mute button.
Minimalist, functional design.
Water-resistant.
For such a low price, you get excellent audio quality.

Cons

Earbuds are one-size-fits all, with no additional tips.
---
This stylish, sleek, and high-quality mono earphone is our choice for the best single earbud to use for driving. Here's why:
It comes with three sizes of earbud tips so you can customize the fit to suit your ears. You won't have to worry about the earpiece sliding around in your helmet. The handy in-line button, which is connected to a flexible cable, allows you to answer calls while driving.
You can also skip to the next song by pressing the button twice. If you hold down the button, you can also activate voice commands on your phone. The mic quality is excellent for mono earbuds under $30. There is no static noise that could ruin your calls.
It has a simple design with sweatproof foam tips that are more comfortable than expected. It can be worn on either the left or right ear. The build quality was also impressive. This bad boy is built to withstand moderate abuse, as you can see. It is not recommended to be thrown on the ground in an attempt to prove its strength.
We now come to the best part of this earbud- stereo/mono circuitry. Your earbuds will pick up stereo sounds from both the left and right stereo channels.
You can get full stereo sound with one headset. This is quite an unusual feature for a product this expensive. It is perfect for long drives on a single day, as the sound is clear and accompanied by a punchy bass.

Pros

You can hear the stereo channels left and right.
Securely holds place when driving.
Three sizes of tips are included, as well as a cover to protect the earbuds.
It is easy to find the control buttons.
Tangle-free flat wire.

Cons

The clip that attaches the cable to your shirt is not always attached correctly.
---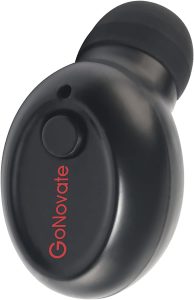 This mono earbud is elegant and low-profile. The earbuds fit snugly into your ears and provide a good acoustic seal. The moisture-resistant ear cups make them comfortable enough to wear even while exercising.
The Bluetooth device has a magnetic charging system that works perfectly. The device can be fully charged in approximately 45 minutes. It will also run for about 4-5 hours depending on what you do.
This allows you to connect to up two devices at once. Call quality is good in noisy areas. For podcasts and audiobooks, the sound quality is quite good. However, it won't blast high-quality music and a lot of bass.

Pros

This is a great device to listen to audiobooks.
iOS compatible.
Bluetooth connectivity is stable
Two devices can be connected simultaneously
Easy-to-use controls.

Cons

An automated voice battery indicator can scream "batteries low" for up to a minute. Some iPhone 7 users reported audio delays.
---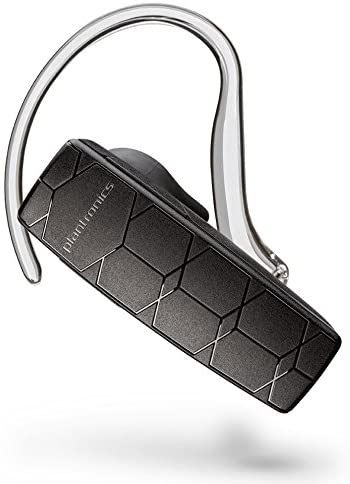 Plantronics has one of the best mono earbuds on the market. It is durable and extremely high-performance. This model was chosen for its voice calling clarity, comfort, and battery life.
You can enjoy up to 11 hours of talk time, which is quite rare for a product this low-priced. The bud fits comfortably in small ears and is secure under the helmet. We also noticed a minor, but important feature: the volume of voice calls. The default volume for calls is set to low-medium, which is 10x better than hearing the caller shout at you loudly.

Pros

It is lightweight and easy to use for small ears.
Amazing call quality.
Sends a text notification and reads the text messages.
On a full charge, you get 11 hours talk time and 18 hours playback.
You can activate voice commands or automatic dialing by pressing the main button.
Excellent customer service after purchase

Cons

It is slightly awkward that the volume button is located at the top. It is easy to hit the volume button while you adjust your earbuds.
Another contender is here for the title: best single wireless earbud with mic. This device is outstanding in both call clarity and volume.
Your search ends here if you need to talk to people over the phone for long periods of time in your job. It is comfortable and can be worn for hours without any issues. The battery lasts up to 8 hours. Bluetooth range is approximately 30-35 feet, so you can easily walk around your house or office without having to worry about connection problems.

Pros

Wearable for a long time.
While running, biking, or exercising, place your ear in the firmly position.
This phone is ideal for calling in quiet or moderately loud areas.
Clear and crisp sound.
Long battery.

Cons

It takes some time to master the controls.
---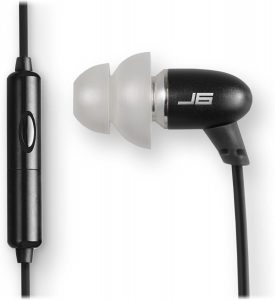 This is the single most advanced acoustically-advanced earpiece on this list. To produce a higher frequency range, it uses a high-end driver. It can pick up subtle nuances in a track, making it an ideal companion for long drives.
The only problem with the audio is the inability to hear both channels. It's not a huge tradeoff when you consider the cost and overall usability.
The standard 3.5 foot cord can fit almost any device. If you are on the phone most of the day, the microphone makes your voice sound clear and clear. The mic fits comfortably in your ear and resists sweat pools. You get bonus points for the loud volume that allows you to hear your caller clearly in all weather conditions.

Pros

Multiple ear tips are included to allow you to adjust the fit.
It could be worn for many hours without the need to be adjusted.
Incredible call quality.
It's great for streaming music.
This is a great way to receive calls in noisy environments.

Cons

It is not recommended to run or exercise as the cord can vibrate in your ear.
---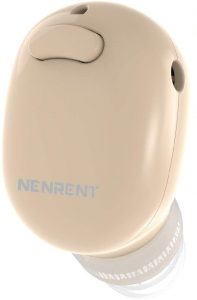 Our next model has a very simple, but functional design. Although it is on the higher end of the price range, there are good reasons for it.
The S570 is the perfect earphone for audiophiles who want both the convenience of mono earphones and the sound quality of regular earbuds. It does not sound gimmicky. It sounds as good as any earphone less than $50.
Both incoming and outgoing calls are also well received by the mic quality. We can confidently say that the earpiece will be a snug fit for those with very small ears due to its size. This inadvertently renders the device unsuitable to people with larger ears. This should be taken into consideration when choosing a product.

Pros

Amazing battery life.
Stereo sound in HD.
Loud enough for public use
A single button that does multiple functions.
It comes in a handy zippered storage bag.

Cons

Sometimes, connectivity problems can occur while you are jogging/cycling.
---
You've probably already come across this product when doing your research. You want to find out if the price is worth it. We can conclude that this is a great deal after analyzing its specs and reading the reviews.
Talk time of 24 hours, 300 feet when connected to devices (about 60 to 66 feet when connected via phone), premium microphone, adjustable headband, ear cups with plenty padding, and an adjustable headband all make this one a winner. It is fully adjustable, as you would expect from a microphone in this price range.
Even when driving at a moderate speed on a noisy road, your voice is clear. The amazing noise cancellation ability is a Brownie point. The person who is online could assume you are in quiet surroundings, even in an airport or subway.

Pros

Effectively picks up the subtleties of instruments and vocals.
Approx. Bluetooth range of 60-66 feet when connected to phones
Reversible mic.
A loud and clear voice calling volume
Cancel a moderately loud environment that produces a lot of ambient sound.

Cons

Some may find the unit a bit bulky.
---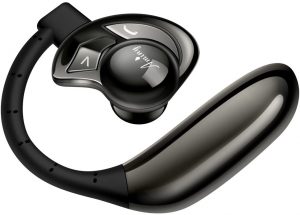 This product stands out in this competitive market with its unique 3-point design and dual battery options. Each model claims to be lightweight and comfortable enough for long-term wear. This promise is rarely kept. Aminy headset is a rare breed. It can be worn on the ear for many hours and not feel its presence. We kid you not!
It is quite affordable, but it has a lot of bells and whistles. Simply click the call button twice to activate Google Assistant and Siri. This headset is worth a look if you spend 8-9 hours per day calling. This headset has a good Bluetooth range of 30 feet.

Pros

Talk for almost 9 hours at once.
No crackling sound.
The mic picks up the voice with perfect clarity.
Even with glasses on, it feels comfortable to wear.

Cons

Bluetooth range is approximately 30 feet.
---
The price is right for this little wireless monobud. It works with all Bluetooth smartphones as well as computers. This is exactly what we would expect from any model in this league. The device is over-the-ear, which makes it more secure.
The earpiece's back is not very large. It won't bother anyone even if they are wearing reading glasses. This earphone has a volume that is significantly higher than any mono headsets we've encountered in our research.
The battery should be able to power 8-9 hours worth of calls if you only use it for phone calls. It also blocks out external noises very well, making it easy to talk on the phone while driving. It will stop the incessant, "hello, can I hear you now?".

Pros

Two devices can be connected at once
Available in 6 sizes for custom-fitting.
Lightweight construction makes it ideal for everyday use.
Compatible with all Bluetooth-enabled devices
A loud, clear and vibrant sound.

Cons

According to the manufacturer, the device shouldn't be charged in the vehicle.

Also read:

Conclusion
Let's hope you find what you were looking for. We are glad we could be of assistance. Although single earpieces can be a great piece of tech, it can be difficult to find one you can trust. This is true for every machine (and person) ever made. Because that's what our team loves to do, we did extensive research for you.
This is all for today. Thank you for reading, and best of luck with your purchase.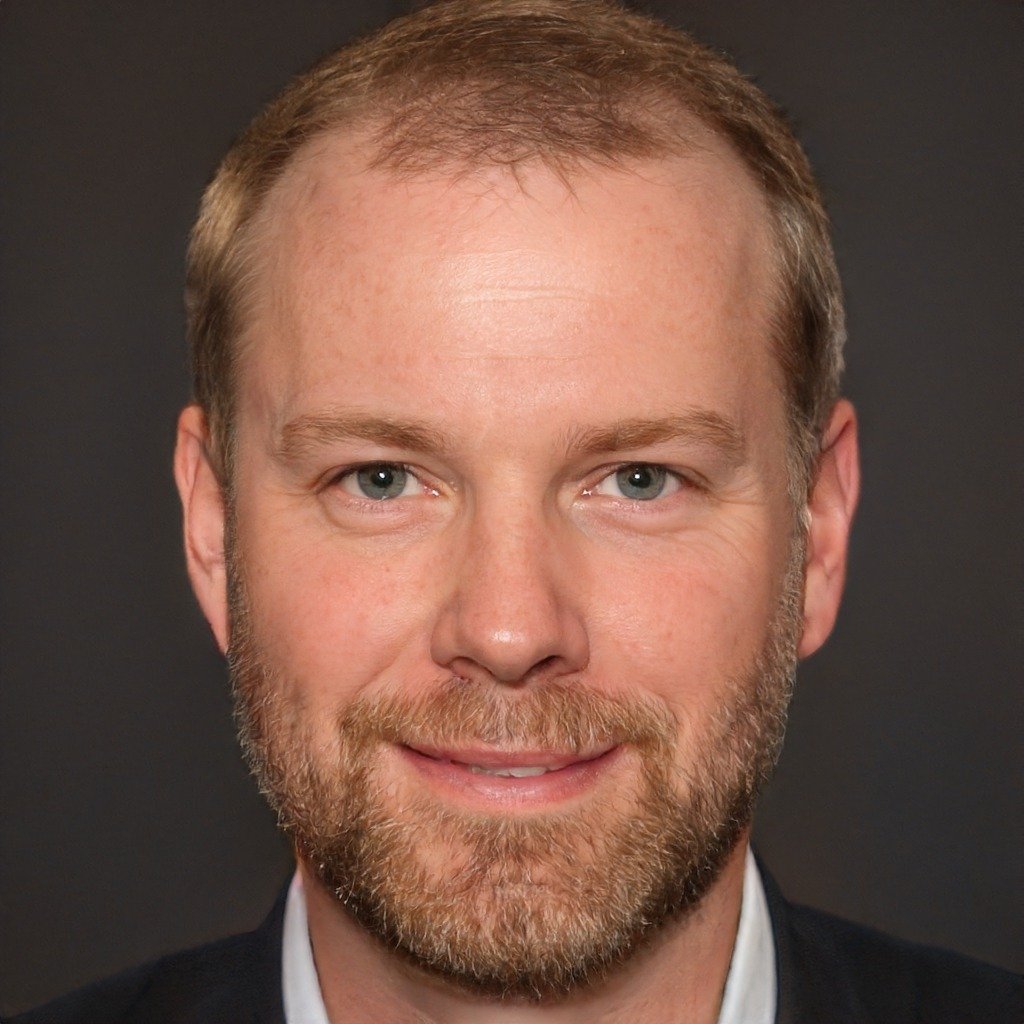 Hey there mobile audio lovers! My name is Darlene R, founder and chief editor at headphonesfans.com. Ask any mobile audio fanatic, installer, or company rep what makes a good car speaker, sub or amp, or, better yet, why he or she prefers a certain brand over another, and be prepared to endure a litany of opinions, viewpoints, and passion-fueled perspectives. To be honest, mobile audio shopping can be a daunting task without a guide, so I've assembled what I feel are the best products to consider to make things easier for you. Welcome headphonesfans.com!