Get great sound for an affordable price!
Compare the best earbuds that you can get for under $100.
You don't have to spend a lot of money to get quality earbuds or more precisely in-ear monitors.
We've picked the best value for money in-ear monitors that you can get right now and put them in a comparison table. If you want a quick comparison or read the in depth reviews of all models, you can find it all here.
Check the comparison table below to find the model that best suits your needs.
---
Comparison Table: Best In-Ear Earbuds Under $100
---
Best Earbuds Under $100 Reviewed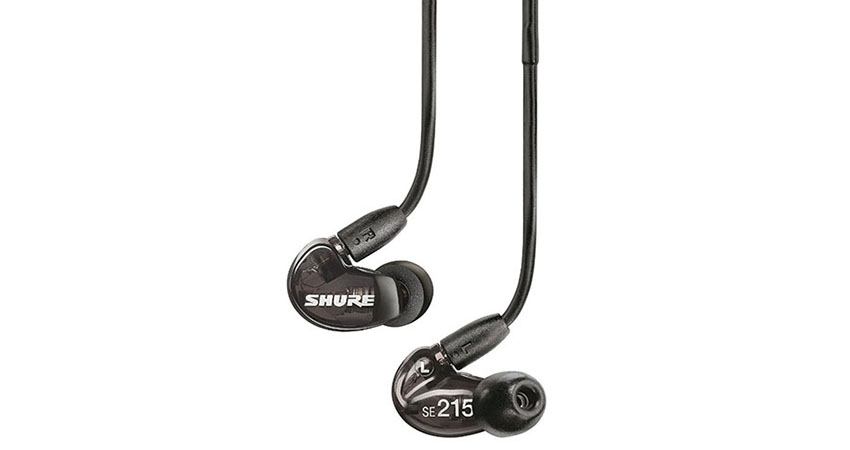 Rating:4.0 ($80-$120)
[wp-svg-icons icon="plus" wrap="i"]
Pros
Great sound quality, balanced sound signature
One of the best sounding earbuds under $100
Comfortable fit & eartips
Memory wire cable keeps earbuds in place
Great noise isolation
Detachable cable with overal durable design
[wp-svg-icons icon="minus" wrap="i"]
Cons
Not suitable for bassheads
In-line controls only in upgraded wires
3.5mm L-connector may not fit with devices using fat cases
Shure is known for producing some exceptional audio products, and the SE215 earbuds are no exception. These are really designed as professional-grade in ear monitors.
The overall sound quality and durability make these headphones stand out above the rest. And they are a perfect choice for musicians.
What's in the box?
Shure SE215 in-ear earbuds (with detachable wires)
7 pairs of ear tips
Zipper carrying case
User manual
Comfort
GREAT NOISE ISOLATION, COMFORTABLE EAR TIPS, AWKWARD FIT AT FIRST BUT YOU GET USED TO IT.
There are multiple sizes of replaceable eartips provided with the earbuds (small/medium/large), and they are quite comfortable.
The headphone cord includes a reinforced memory wire segment that can loop over the ear to help hold the earbuds in place, making them well suited for active use like exercise or playing music on stage.
Despite the bulky size of the earbud body, it stays in place very well once a proper fit is achieved.
The noise isolation of these earbuds is very good due to a tight-fitting eartip design. If fit properly, the eartips can block nearly 37dB of ambient noise.
The main thing to point out about the SE215 is that the larger earbud design can seem a little bit large and unwieldy at first. Some users have a hard time getting the earbud assembly to fit in the right position in the ear.
However, if you take the time to get the right placement and fit that works for you, you'll be rewarded with great sound.
Durability
VERY DURABLE, QUALITY COMPONENTS, DETACHABLE CABLE. SUPERB DESIGN OVERALL.

Shure makes professional audio products designed for use and abuse on and off the stage, so these earbuds are perfect for those in need of a robust headphone solution.
The body and tip assembly of the earbuds are resistant to moisture and sweat, making them a good option for use when exercising.
A detachable cable provides an extra layer of durability, and it can be replaced if the cable is damaged. This is a nice feature that many other earbuds in this price range do not have.
Some users may find that the cable can easily disengage from the earbuds, but a proper fit using the memory wire should prevent any accidental detachment.
Overall, you can expect several years of reliable use from these earbuds.
Features
CARRYING POUCH, EXTRA EARTIPS, 3.5MM L-CONNECTOR, NO IN-LINE CONTROLS THOUGH.
The SE215 earbuds come with a nice compact carrying pouch, complete with a zipper and clip. There are also three different sizes of soft eartips and a cleaning tool included.
The 3.5mm L-connector is good quality, but users with portable devices in cases may have to take the case off in order to plug in the headphones, depending on the case design.
The basic models of the SE215 do not have in-line controls, but you could upgrade to the SE215m+ model for the addition of in-line volume controls and a talkback microphone.
Colors are available in Black and Clear earbud designs, with a White option for the model featuring in-line controls.
Even with some color choices, the earbud body design isn't going to win many points for visual appeal when compared to other brands. That's OK if your main interest is in the sound quality.
Sound
EXTREMELY WELL BALANCED SOUND WITH LITTLE COLORATION, ACCURATE HIGHS. AMAZING SOUND FOR THE MONEY.

For just under $100, these headphones deliver amazing sound that rivals many audiophile grade earbuds.
The overall sound profile can be characterized as balanced, rich, and full.
Shure uses a single driver for these earbuds, so the sound might not seem as punchy as some dual-driver models two or three times the price, but the design is still rather impressive.
High frequencies are articulate, but not too sharp or piercing. Mids are precise and clear, without being tubby or muddy. And the lows sound warm, natural and even.
If you like a lot of enhanced bass in your headphones, these probably aren't the best choice. But if you appreciate a more balanced frequency spectrum for music playback, the SE215 delivers some exceptional sound quality.
Musicians and performing artists needing an in ear monitor solution will certainly benefit from the quality sound reinforcement and tight fit that these earbuds provide.
Audiophiles listening to more expensive headphones may feel that this is an entry-level earbud. While it's true that the soundstage may not be as deep or wide as higher end models, the SE215 is extremely versatile and well balanced.
Finding a great sounding set of earbuds can be a challenge. Finding earbuds that are robust enough for everyday use is even harder. The Shure SE215 over-delivers in both categories. And for less than $100, they are definitely worth considering.
---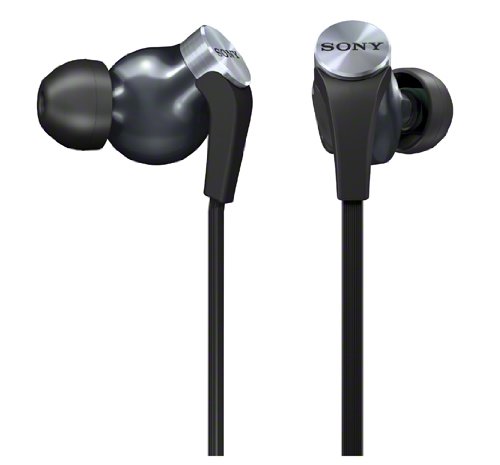 Rating:4.2 ($80-$120)
[wp-svg-icons icon="plus" wrap="i"]
Pros
Deep bass response, basshead friendly
Best-in-class bass earbuds under $100
Comfortable eartips & tip
Good passive noise isolation
[wp-svg-icons icon="minus" wrap="i"]
Cons
Large earbud case design
No in-line controls
If big bass is your goal, then Sony is the overwhelming winner with the MDR-XB90EX. The EX stands for extra bass. Yep. They have it, and then some.
These earbuds also ranked in at #1 in our "7 Best Bass Earbuds" list, so you know they are going to be great for bassheads.
What's in the box?

Sony MDR-XB90EX in-ear earbuds (IEMs)
7 pairs of ear tips (silicone and foam)
Shirt clip
Zipper carrying case
User manual
Comfort
COMFORTABLE EAR TIPS, TIGHT FIT, GOOD NOISE ISOLATION, LARGER EARBUD DESIGN.
These earbuds fit nice and tight, given their somewhat large size.
The MDR-XB90EX ship with several sizes of quality silicone eartips, which provide a wide range of fit options.
Some users may find the need to try alternative foam eartip sizes if the desired fit isn't achieved within a few listening sessions. This can also enhance the airtight seal against the ear so that maximum bass quality is achieved.
Noise isolation is very good and the sealed case design does a good job containing any sound leakage as long as the earbuds are fitting properly.
Even though the fit is tight, these headphones may not be great for exercise or high activity environments. It really depends on how they fit in your ears though.
The general form factor and comfortable ear tips make these earbuds great for long listening sessions.
Durability
GOOD QUALITY CONSTRUCTION, TANGLE-FREE CABLE.
The build quality on these earbuds is really solid and there are no weak components around the glossy plastic case.
Strong and flexible strain relief is provided for the cables entering each earbud.
The cable features a flat rubberized cord that is tangle-free, which adds to the general durability of the product.
Features
EXTRA EARTIPS, 3.5MM L-CONNECTOR, NO IN-LINE CONTROLS OR EXTRA ACCESSORIES.

A nice zippered pouch is provided with these Sony earbuds, and it has two mesh segmented pockets to store extra eartips, cables or adapters.
The cable is fitted with a compact 3.5mm L-connector that should work well with most modern portable devices and cases.
There are no in-line controls or a talkback microphone provided with this model. These earbuds are for music playback only.
The overall design is attractive and modern looking, but there is only one choice in color: gunmetal dark gray with a bushed nickel cap and black cable.
Sound
BASSHEADS TOP PICK. BIG BASS, BALANCED MIDS, HIGHS THAT ARE CRISP AND CUT THROUGH THE MIX.

These earbuds deliver exceptional bass quality that is big and spacious, without being boomy or muddy.
A lot of earbuds don't provide any sense of sub-bass frequencies, but these Sony's pump out plenty of extra low energy.
If you're already boosting the EQ settings on your playback device, you may find that you'll need to dial it back a bit so that the low end is not overdriven with these earbuds.
Despite the huge bass presence, the frequency spectrum is reasonably well controlled and the soundstage is fairly wide.
Mid frequencies are balanced and generally warm with good vocal reproduction.
Highs are well pronounced and crystal clear.
Some users may find the highs to be a bit harsh or shrill, but a slight boost in the highs is generally a good thing with any headphones emphasizing the lower frequency ranges.
The MDR-XB90EX earbuds don't really fall into the audiophile category due to the enhanced bass presence, but bassheads and hip-hop or electronic music listeners will absolutely appreciate the well-tuned response of these earbuds.
When used as in ear monitors on stage, bass players and drummers can benefit from the frequency contour of these earbuds since there is a boost in the bass and treble ranges.
Available for under $100, these Sony earbuds are some of the best drivers of deep bass on the market.
Just be prepared for a little extra shipping time as these units are imported from Japan. Note the warranty information as well, since these earbuds are likely to only be guaranteed in Japan.
---
Rating:4.1
[wp-svg-icons icon="plus" wrap="i"]
Pros
Warm and balanced frequency response
Attractive wood & aluminum compact housing
Good noise isolation
Tangle-free cable with cord clip
[wp-svg-icons icon="minus" wrap="i"]
Cons
No in-line controls
3.5mm angled connector sticks out more than other similar styles
Featuring an attractive design with real wood and aluminum, the ThinkSound MS-1 is a strong contender for those in search of earbuds that sound as good as they look.
These might not be the best headphones for your workout, but the quality of construction, attention to detail, and sound quality are top-notch.
What's in the box?
ThinkSound ms01 in-ear earbuds (IEMs)
4 pairs of silicone ear tips
2 ear hooks
Shirt clip
Soft carrying pouch
User manual
Comfort
FOUR SILICONE EARTIP SIZES, GOOD NOISE ISOLATION, EAR HOOKS PROVIDE STABLE FIT.
The four different sizes (Small/Medium/Large/ExtraLarge) of soft silicone eartips are very comfortable.
The relatively small housing makes it easy to insert the earbuds.
Ear hooks are provided as a separate component for more active environments. While they are comfortable, the overall grip and stability is a little loose which makes these better for non-active uses.
Noise isolation is pretty good. It should be noted that the use of a vented dynamic driver means that there is only a small amount of sound leakage at higher volumes.
Some users may prefer a tighter fit by using a third-party eartips.
GREAT TANGLE-FREE CABLE, GOOD STRAIN RELIEF, DECENT DURABILITY.
The rubberized tangle-free cable is good quality and features quality connectors.
Strain relief is decent, but excessive pressure can cause the cables to pull out of the earbud housing.
The wood and aluminum components individually are very robust and solid. However, early models of the MS01 can suffer from a weakened epoxy that allows the aluminum and wood pieces to separate.
The manufacturer seems to be fairly responsive to warranty issues and purchasers of newer models should see even greater durability from these earbuds.
Features
3.5MM L-PLUG, ECO-FRIENDLY PACKAGING, NO IN-LINE CONTROLS, WOOD & ALUMINUM FINISH LOOKS NICE.

It's clear that ThinkSound made an intentional effort to manufacture and deliver these earbuds as an eco-friendly product, complete with a cotton drawstring pouch.
The 3.5mm connector is mostly straight, but has a slight 45˚ angle for the cord exit and strain relief.
There are no inline volume controls or talkback mic on the MS01.
Two plastic ear hooks are provided for use in more active environments.
The wood housing contains a 8mm driver and the silicone eartips attach to the shiny aluminum baffles.
Overall this is a very attractive set of earbuds.
Sound
WARM, BALANCED AND NATURAL TONES WITH A DETAILED SOUNDSTAGE. SOUND LIKE EARBUDS MANY TIMES THE PRICE.

Sound quality is where the ThinkSound MS01 really shines.
Lows are controlled and reasonably tight, but not at all overpowering or tubby.
Mids are smooth and sound especially great with acoustic instruments.
Highs are powerful and clear without pushing out too much sibilance.
These headphones are not going to deliver an enhanced bass experience for those looking for extra boost in the low-sub frequency range. However, the general low end is warm and even a little punchy.
The MS01 excels with reproducing acoustic and classical music. Contemporary rock and electronic genres can sound a little muddy and less articulate in the mid range, but the highs are well balanced and consistently cut through any acoustic clutter.
Most earbuds can suffer from the microphonics of cord noise, and these are no exception. This noise is certainly reduced by using the provide ear hooks to add some strain relief and control the movement of the cables worn over the ear.
If you enjoy the deep nuances of acoustic musical instruments and the warm subtlety of rich vocals, the ThinkSound MS01 is a great set of earbuds with an attractive style and eco-friendly design.
---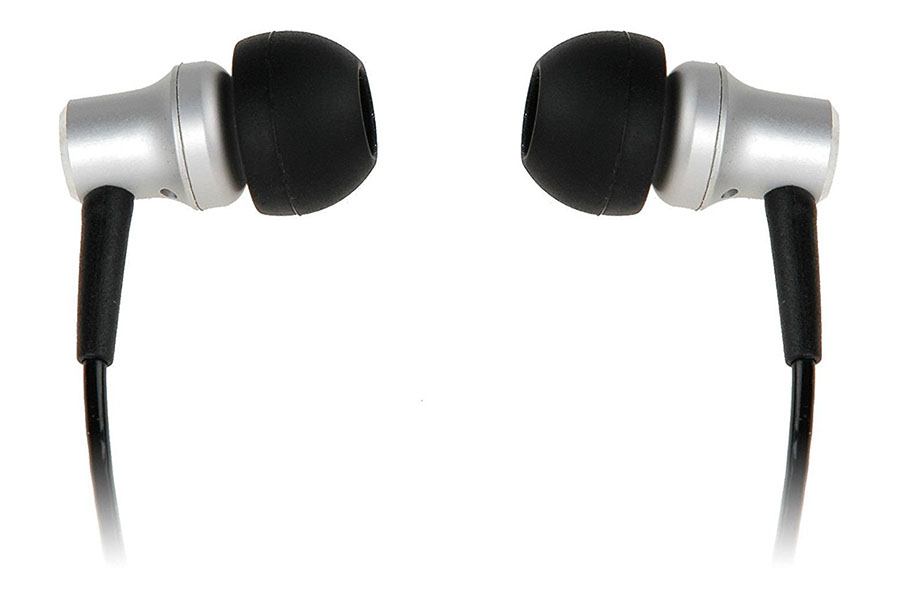 Rating:3.6 (($30-$80))
[wp-svg-icons icon="plus" wrap="i"]
Pros
Balanced and generally neutral frequency response
Powerful mids are great for a wide range of music styles
Quality zipper pouch is included
Minimalist and compact aluminum housing
Good noise isolation with deep sealing ear tips
[wp-svg-icons icon="minus" wrap="i"]
Cons
Low frequency response is not suitable for bassheads
Microphonics can be a problem with cable worn down
Don't let the looks and old reviews deceive you, this is a set of earbuds worth listening to.
HiFiMan has continued to improve the quality of the RE-400 model. This latest version delivers consistently great sound with a more robust strain relief than previous versions.
What's in the box?
HiFiMan RE-400 in-ear earbuds (IEMs)
8 pairs of silicone ear tips
Shirt clip
Hard zipper carrying case
User manual
Comfort
LOTS OF SILICONE EARTIP SIZES, GREAT NOISE ISOLATION, LIGHTWEIGHT DESIGN.
These earbuds are rather compact and the provided silicone eartip varieties (single flange and bi-flange) allow users to customize the fit for their ears.
It is easy to get a deep and tight fit, making these great for ambient noise isolation.
The lightweight design of the RE-400 combined with the soft eartips provides hours of long term listening comfort.
Listeners can wear the wires over or under, and there is a cable slider to assist with holding the cables together.
Durability
IMPROVED STRAIN RELIEF, ROBUST HOUSING, RESPONSIVE CUSTOMER SERVICE.
Older versions of this model had notable issues with the quality of strain relief. It seems that HifiMan listened and increased the quality of the cable strain relief on both the earbuds and the 3.5mm jack.
The aluminum housing is robust and doesn't separate easily as some other cheap earbuds can do overtime.
The one negative mark is that some users have complained of drivers intermittently failing. However, the company's customer service department is very responsive and the warranty repair/replace program is satisfactory.
Features
3.5MM ANGLED-CONNECTOR, ZIPPER CARRYING CASE, LOTS OF EARTIP SIZES.
The quality zipper case and provision of many silicone eartip sizes is yet another improvement over what shipped with previous versions of this model.
A 3.5mm connector features a compact 45˚ angled exit design.
The aluminum housing design is fairly resistant to water and sweat, making these a reasonable choice for use when exercising.
In-line volume controls and a talkback mic are available on enhanced models (separate part numbers for Apple and Android devices).
Sound
GREAT SOUND FOR UNDER $100, ALMOST NEUTRAL RESPONSE, NOT DESIGNED FOR BASSHEADS.
These earbuds are a very competitive player in the market of sub-$100 headphones with respect to sound quality.
Highs are clear and detailed without being too thin or overly airy.
Mids pack some power but are still balanced. Rock tracks are very easy to listen to with these earbuds.
Lows are generally balanced, warm, and deep. Even though the bass is slightly accentuated, it won't blow you away.
The response is not flat, but it is also not sonically weighted for an ultra-low extension.
Overall the RE-400 earbud driver design sounds natural and smooth with a wide range of performance values when listening to a variety of musical genres.
Microphonic cable noise is minimal when wearing the cables over the ear, but it can certainly be noticed when wearing the cables down.
The compact design and deep seal of the ear tips provide respectable noise isolation and frequency response.
The HifiMan RE-400 model continues to be improved by the manufacturer and retains its robust sonic performance. This is a great earbud choice for those in search of a compact and lightweight design with a pleasing sound character.
Attentive customer support is there for any potential durability issues, but this latest version seems to be the best yet. Definitely worth checking out.
---
BEST VALUE:
Rating:4.1 ($30-$80)
[wp-svg-icons icon="plus" wrap="i"]
Pros
Good sound quality with good mids
Affordable to buy
Sturdy construction for the price
50 inch cord is a good length and durable
Great value for money
[wp-svg-icons icon="minus" wrap="i"]
Cons
Bass isn't very emphasized, not for bassheads
Might not fit in very small ears
If you are tired of cheap ear buds but don't want to pay big bucks for top end quality, you should check out the Brainwavz M2. Sturdy build quality and deep bass mean these little buds pack in a lot of performance.
For their mid-range price point, these IEMs (in-ear monitors) offer great value and style.
What's in the box?
Brainwavz M2 in-ear earbuds with 50 inch OFC (oxygen-free copper) cable
Replacement earbud tips (Comply Stips, Sony Hybrids s/m/l)
Shirt clip, over-ear hangers
Semi-hard clamshell carrying case
User manual
Comfort
SHALLOW IN-EAR FIT BUT THAT DOESN'T FALL OUT. LIGHTWEIGHT WITH GOOD COMFORT.

These in-ear headphones don't sit very deep in your ear, but they offer a good hold even during jogging or physical activity. The Brainwavz M2 feels light yet solidly in-place on your head.
Some users report the earbuds aren't very comfortable in their narrow ear canals, while others love the fit using the included earbud tips to customize your Brainwavz M2.
Since the Brainwavz M2 fits quite shallowly in the ear, people who need good earbuds for working out might get frustrated if the fit is poor for their ears. They will fall out while you move around without a snug fit using the right size of tip for your measurements.
They feel great right out of the box for some people, but if you have very narrow ear canals and earbuds are not usually that comfortable for you, you might consider a pair with a smaller profile than the Brainwavz M2.
Noise isolation is good but not great, given they don't sit very deep in the ear.
Durability
GREAT BUILT QUALITY. DURABLE WIRES, MADE TO LAST.
Brainwavz M2 earbuds have an excellent quality of construction. The 50-inch cable is one of the highlights: it has a good thickness and resists tangles. The Y-split is rugged even without a cinch included.
The connector is a 45-degree angle with good strain relief. It seems to hold up well to daily use. There is no included in-line microphone.
The housing for the earbuds is metal and plastic, and it holds up well to impact and wear. The protective filter to protect the speakers is metal, not plastic or fabric. The overall construction is rugged and doesn't feel cheap at all.
One drawback is the lack of a cinch for the Y-split. Some users report the rubber strain relief can slip off the end of the housing, but you can push it back with your fingers easily.
Features

NICE CARRYING BAG WITH A SELECTION OF EAR TIPS.
The packaging is eye-catching and presents the Brainwavz M2 well. The cord is long, but not too long at 50 inches. The carrying case included in the box is handy to protect your earbuds when not in use.
No special features like Bluetooth or microphone mean these are a basic set of in-ear monitors. If you find these headphones are slipping out of your ears during your workout, the over-ear hangers included in the box will help keep them in place.
These earbuds are good to go right out of the box, but you can customize your fit with a wide selection of rubber tips included with your purchase.
Sound
HIGH QUALITY BALANCED SOUND SIGNATURE FOR THE PRICE. THE BASS ISN'T TOO STRONG. NOT FOR BASSHEADS.
These little earphones pump out a lot of great sounds, but the bass is a bit under-powered for some genres of music. The Brainwavz M2 earbuds offer a lot of value for an affordable price but don't expect the richest bass at this price point.
Some users report the bass to be slow and loose. The overall signature of the sound is somewhat dark, and the muddy bass is the culprit. You get a decent amount of bass considering they are earbuds but don't expect your hip-hop and electronic music to thump with these in your ears.
The mids are definitely better than the lows. The Brainwavz M2 has warmth for vocals but doesn't showcase piano or guitar that well. They sound crisp and clear, and you do get a lot for the price when you consider the competition.
Overall, the Brainwavz M2 in-ear headphones offer a lot of value and decent sound for the price. They compare well in the under $100 category, and they even outperform some pricier models worth over $100. You get a lot included in the box when you buy them, so the Brainwavz M2 is something to consider if you need an affordable and durable pair of ear buds.
---
Rating:3.7 ($30-$80)
[wp-svg-icons icon="plus" wrap="i"]
Pros
High quality sound with punchy bass and wide soundstage
Lightweight and stylish design
Comfortable fit
Durable construction
[wp-svg-icons icon="minus" wrap="i"]
Cons
Mids can be lacking for some music styles
Not designed for wearing the cable over-the-ear
The Momentum In Ear series delivers powerful bass in a lightweight and attractive package.
These might not be tuned for those with audiophile tastes, but the sonic delivery of this sub-$100 IEM is dependable and very approachable.
Comfort
LIGHTWEIGHT DESIGN, SNUG FIT, DESIGNED FOR WEARING CABLE DOWN.
The first thing you'll notice about these earbuds is that the physical design looks a little different than many other options available.
This unique in-ear design from Sennheiser fits the ear very well and the lightweight construction is comfortable for long listening sessions.
Single flange silicone eartips provide a reasonable amount of noise isolation, but some users may want to try third party foam or double flange silicone eartips for greater comfort and noise attenuation.
The cable exit and strain relief hoop on these earbuds almost require you to wear them with the cable down. The cable can be worn over the ear, but you'll likely notice a change in the comfortable fit compared with wearing cable down.
A cable cinch above the in-line remote allows for good cable control during active use.
Durability
QUALITY COMPONENTS, GOOD USE OF PLASTIC HOUSING WITH STEEL TUBES.
The unique plastic housing design is lightweight, but it doesn't look or feel cheap.
Cable strain relief on the earbud is offered by a small plastic hoop that is reasonably effective without adding a lot of mass to the assembly.
Stainless steel sound tubes exit the plastic earbud shell and hold up well when changing out eartips or cleaning.
Moisture resistance is ok, but these are in no way waterproof.
Sennheiser provides its standard 2-year warranty with these headphones.
Features
IN-LINE REMOTE WITH BUTTONS, SLIM L-PLUG, COMPACT CASE, OVAL CABLE DESIGN.
The Momentum In-Ear won't be over-delivering on the included accessories, but you will receive a nice molded neoprene case that includes cable management.
Four sizes are silicone eartips are provided, but as mentioned earlier, some users may benefit from trying foam or other styles of eartips.
The 90˚ 3.5mm jack is compact and sturdy enough for daily use.
The 1.3 m (4.3 ft) cable is not round, nor is it flat. The oval/elliptical cable design allows for reliable, tangle-free use. However, it does have a little bit of memory when used with the included cable management device.
Sound
WIDE SOUNDSTAGE, GREAT BASS ENERGY, V-PATTERN RESPONSE, SOME MICROPHONICS.
As is common in a lot of in-ear monitors, the frequency response of the Momentum In-Ear tends to follow a V-shaped frequency profile, with mid-frequency content clearly falling off in certain musical genres.
However, this doesn't mean that the overall sound quality is lacking.
Powerful bass highlights the listening experience with these earbuds. Lows are delivered with a fast attack and a veritable punch.
Mid tones can be perceived as lacking, especially with electric guitar-heavy rock tracks.
Highs are reasonably well balanced and clear without injecting too much sibilance. The upper treble range can tend to be on the bright side, but not uncontrollably so.
Microphonic cable noise control is less than average with the Momentum In-Ear. The cable cinch helps with this, but there is noticeable noise when worn cables down without using the cinch.
Sennheiser continues to build on its quality Momentum-series headphones brand with the In Ear model, and overall quality in materials and audio performance is dependable.
Bassheads will appreciate the enhanced low-frequency response that these earbuds offer.
Users looking for a tasteful blend of style, comfort, and quality will certainly want to check these out.
---
Rating:3.6 ($30-$80)
[wp-svg-icons icon="plus" wrap="i"]
Pros
Clear and detailed sound with a balanced sound signature
Variety of earbud tip styles and sizes in the box
Great build quality at an affordable price point
Extra filters and replacement tool are a bonus
[wp-svg-icons icon="minus" wrap="i"]
Cons
Microphonics
Not for bass heads
When you need a decent pair of in-ear monitors with good performance for an affordable price, it's worth checking out the Etymotic MC5 before you buy something else. They offer great performance in a small package, plus the box includes lots of accessories with your headphones purchase.
At this price, you can't deny the value offered by the Etymotic MC5.
What's in the box?
Etymotic MC5 in-ear monitors with a 4ft cord
Extra filters and filter removal tool
Selection of earbud tips in various sizes and styles
Black carrying pouch and a shirt clip
User manual
Comfort
COMFORTABLE FIT WITH TRI-FLANGES OR FOAM TIPS.
The Etymotic MC5 earbuds are very comfortable if you are used to tri-flange tips already. For new users, it can take some getting used to the feel in your ear. If it's too weird, Etymotic includes traditional foam tips for you, too.
The noise isolation is excellent with the tri-flanges and pretty good with the foam tips. The earbuds fit snugly in the ear and provide great sound isolation for the wearer. Etymotic quotes the isolation at 32- 42 dB using the tri-flanges properly inserted into your ears.
The long cord (4ft) offers lots of slack if you need it, but it's not so long that it's unwieldy.
With four different earbud tips available in a couple of different styles, it's easy to find the perfect fit to get good isolation and a snug fit on your head for athletics or moving around with your music.
Durability
SOLID CONSTRUCTION THAT LASTS, REPLACEABLE FILTERS.
Etymotic MC5 earbuds come with a two-year manufacturers' warranty, so you know they stand behind their build quality. The metal housings are solid and stand up to abuse. The cable is strong and reinforced with Kevlar to improve durability and wear.
The strain relief design is well done with lots of flex to stand up to daily use. Your Etymotic MC5 should last you for a long time if you keep them in good shape (and out of your dryer).
Some users report a bit of microphonics from the cabling, but it's better if you use the free shirt clip included in the box from the manufacturer. The filters are easy to swap out with the included replacements, and they even include a tool to help you remove the old ones.
Features
LOTS OF ACCESSORIESE WITHOUT THE PRICE TAG.
What seems like a basic earbuds packages come loaded with great features and accessories. The carrying case is useful to contain the headphones and all the extras that come with your purchase. You have lots of choices for earbud tips including both foam and tri-flange silicon.
With solid overall construction and a custom-designed 8mm neodymium moving coil driver, you get big sound for a small price. Don't expect any extras like Bluetooth at this price. The Etymotic MC5 earbuds offer great value for consumers looking to save.
With the usual 50 hours "burn-in" recommended for new headphones, your Etymotic MC5 in-ear monitors will perform great. Be sure to try both the tri-flanges and the foam tips to get the best fit and performance from your new purchase.
Sound
CRISP AND CLEAR SOUND WITH GREAT DETAIL. NOT FOR BASSHEADS.
These Etymotic earbuds are a great deal at the price point since they offer really clear sound across the board. They are warm and dry with crisp notes and decent instrument clarity.
Some people refer to the Etymotic sound as "analytical" since they make products that are bright and neutral. The MC5 pair is no exception, even though they are near the bottom of their product line in terms of price.
The bass has good texture and body, but you can tell these aren't the top of the line when it comes to moving air. Don't expect huge low- end sounds, but you can get these little earbuds to pump out a decent level of bass into your eardrums.
The mids and highs are crisp and clean, and the Etymotic MC5 headphones compare favorably to earbuds in the over-$100 range.
Overall, the Etymotic MC5 offers great value with lots of accessories including your purchase. With a solid warranty and good build quality, you can't go wrong at this price. Don't expect top-quality sound from this little pair of earbuds, but you can't do much better without spending a lot more money.
---
Best Earbuds Under $200 Review
Rating:4.0 ($120-$200)
[wp-svg-icons icon="plus" wrap="i"]
Pros
Powerful and detailed bass
Great accessory package and carrying case
Good noise isolation
Durable design
Comfortable eartips and fit
3-year warranty
Low microphonic noise
[wp-svg-icons icon="minus" wrap="i"]
Cons
Sound signature is skewed towards the low-frequency spectrum
Stainless steel earbud case can feel heavy for some users
RHA delivers a durable, comfortable and attractive set of in-ear monitors with the T10i model.
The stainless steel construction and extensive accessory package are sure to impress, and the sound quality is equally remarkable.
Comfort

SECURE FIT WITH MOLDABLE EAR HOOK DESIGN THAT STAYS IN. GOOD PASSIVE NOISE ISOLATION BUT WITH A LOOSE CABLE CINCH.
Stainless steel is very durable, but it can also be heavy, especially compared to the plastic cases often used for other earbuds. Despite this fact, the T10i is very comfortable and maintains a low profile in the ear.
The steel spring over-ear hook design is similar to memory wire and it is quite comfortable and effective for keeping the earbuds in place during exercise.
Noise isolation is reasonable, providing good background noise attenuation without totally isolating you from the environment. And plenty of ear tip sizes allow you to select an option that provides the best balance of comfort and seal.
The cable cinch is one of the weakest design elements, however. The in-line talkback mic and volume controls keep the cinch from getting tight enough.
Durability

SOLID CONSTRUCTION WITH ATTENTION TO DETAIL AND EXTRA DURABLE CABLE.
One thing that stands out about these earbuds is the attention to detail in each component. Even the strain relief and accessory package seem to be given the same level of build quality as the stainless steel IEM housings.
The only notable mark against the T10i in this category is that the memory cable/ear hook near the earbud can be kinked and damaged if it is bent too sharply.
Should you have any issues, RHA backs the construction of these headphones with a 3-year warranty.
Features

GREAT ACCESSORY CASE, IN-LINE CONTROLS, STRAIGHT CONNECTOR (I PLUG), PLUS FREQUENCY FILTERS FOR CUSTOM TUNING.
The in-line 3-button remote and talkback mic quality are worth noting here because they perform better than many other brands offering this feature.
The straight 3.5mm jack has a stainless steel barrel and good cable exit strain relief.
The soft rectangular zippered carrying case comes with a complete set of foam and silicone ear tips.
And there is something else included that is not normally found with headphones in this price range: a set of three different frequency filters to change the sonic profile of the IEMs.
Sound

GREAT QUALITY SOUND WITH EMPHASIS ON BASS FREQUENCIES. MICROPHONE IS ABOVE AVERAGE QUALITY.
The sound from RHA's 770.1 dynamic drivers used in the T10i is powerful and full.
While it's true that the overall sonic signature of these earbuds is warmer and darker than some would like, the midrange and treble are not compromised in the process. If you're an audiophile, these might surprise you.
The full bass range is detailed and strong, even though the mid-bass tones seem to have a slight bump over sub-bass and low-mid registers.
Mids are rich but can feel slightly pushed back for some genres of music. Vocals and acoustic instruments really benefit from the warm tone delivery of this IEM.
Highs are present and articulate, but the brilliance and sparkle in the treble spectrum can seem overshadowed by the extended low presence.
Using the provided frequency filters will go a long way in helping you get the sound signature you're looking for, regardless of your sonic color preferences.
These might not be strictly classified as basshead earbuds, but they deliver a great punch. And if you're not a basshead, these IEMs will deliver exceptional audio. Just be sure to try out the included frequency filters.
The moldable ear hook design does a good job of reducing microphonic noise from the cable, so the T10i is well suited for use in active environments.
The durability and comfortable design of these in-ear monitors ensure great long-term use. And the sound quality can be tuned to meet a number of demanding preferences.
RHA delivers another exceptional product that sounds great at this competitive price point just under $200.
---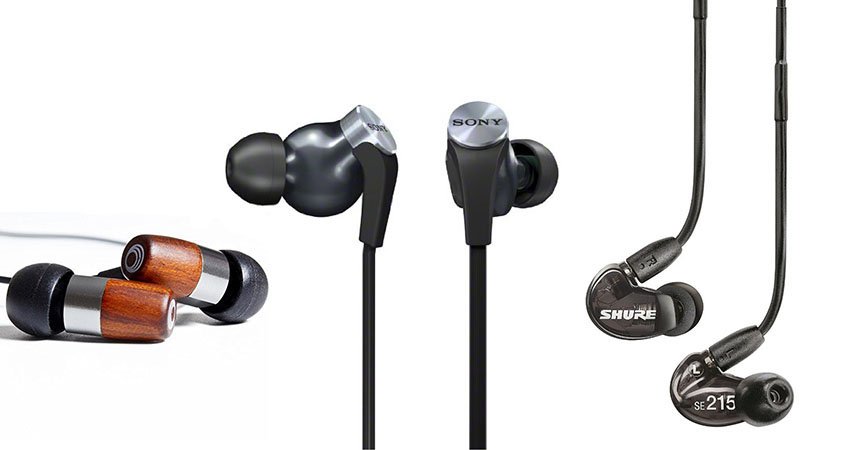 For more related information on top headphone models on the market right now, check the links below.
Related:
Top headphone models for working out.
Most bass-heavy earbuds right now.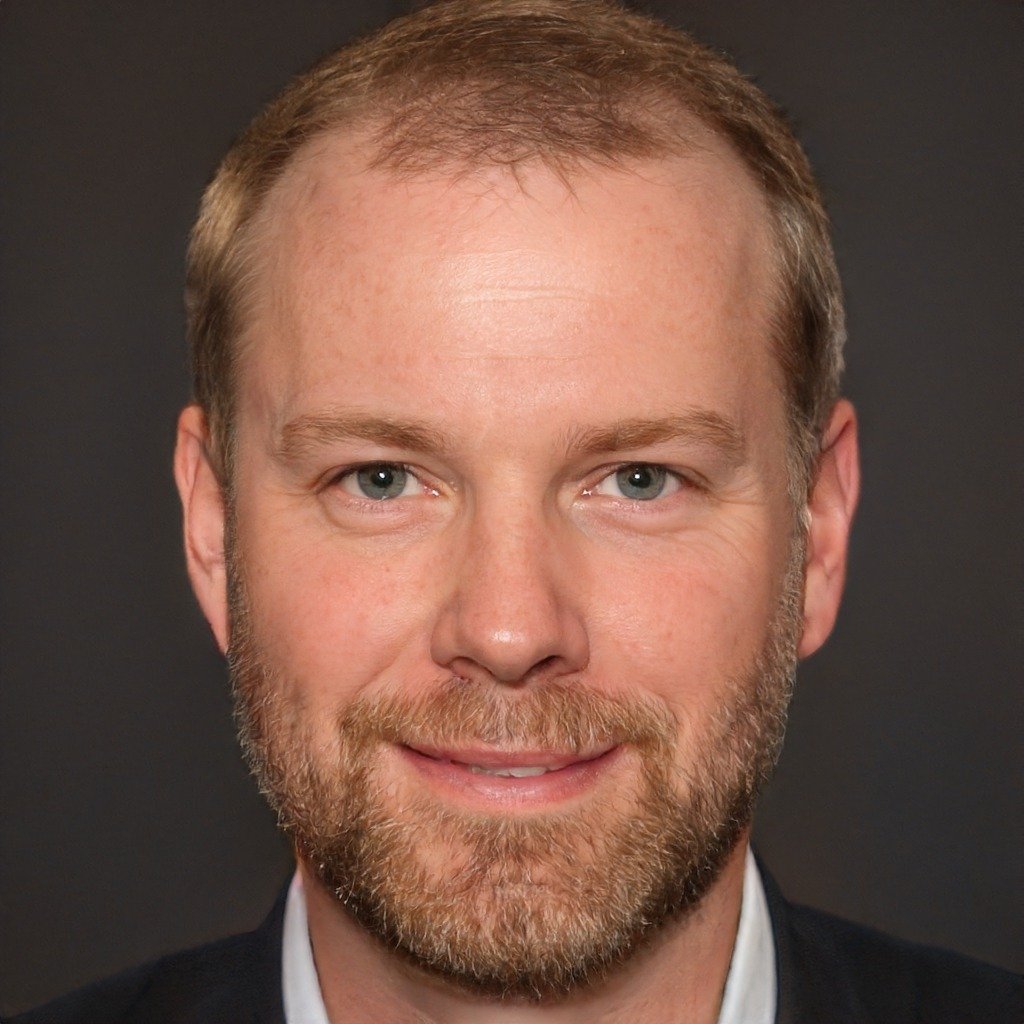 Hey there mobile audio lovers! My name is Darlene R, founder and chief editor at headphonesfans.com. Ask any mobile audio fanatic, installer, or company rep what makes a good car speaker, sub or amp, or, better yet, why he or she prefers a certain brand over another, and be prepared to endure a litany of opinions, viewpoints, and passion-fueled perspectives. To be honest, mobile audio shopping can be a daunting task without a guide, so I've assembled what I feel are the best products to consider to make things easier for you. Welcome headphonesfans.com!