Classical music presents some challenges to a Stereo System and to speakers that aren't able to handle other types of music.
Classical performance, for one, is all about space.
A realistic orchestra should be able to stretch out with the violins at the far left, the double-basses at the right, the brass and the timpani in the back row, and everyone else in their proper places.
Chamber music sounds the same but on a smaller scale.
A piano or violin should sound as if it is physically present in a room. A singer should appear to be in front of you. A string quartet should fill the space with a small orchestra with the cello and the first violin on the left.
Perhaps the most difficult thing for speakers to capture is the musical energy and dynamic range of Classical Music.
Classical music can almost always be performed acoustically, that is, without amplifying – but the difference between the loudest and softest notes is often much greater than in rock, jazz, or country which amplify or digitally process their musicians.
A good Classical music speaker should not only capture the loudest and softest sounds, but also the subtlest changes in volume or "dynamics".
A great soprano or a Stradivarius violin can change volume by the smallest amount. This can have a profound emotional effect. Speakers should be able to capture these subtle shifts.
To really understand Classical Music, a speaker must also be able to communicate the sound of many instruments, the smooth presence of an acapella choir, and the incredible grandeur of a pipe organ in an old European church.
Even though the best audiophile speakers can handle most of these, it takes something more sophisticated, something more special to get it right.

This is a list of the top audiophile speakers for classical music. They range from very expensive to some incredible bargains.

This buyer's guide will help you to find the perfect speaker for your needs, regardless of how much you have to spend.
Along the way, I will also recommend some audiophile Classical Music recordings that offer amazing sound and incredible performances.
Comparison Chart: The Best Speakers for Classical Music
---
Review of the Best Speakers for Classical Music
The KEF Reference 1 stand-mounted monitor speaker isn't cheap, but it delivers a level that will please even the most demanding audiophile.

KEF is a well-known construction company for its exceptional quality, beauty and sound.

It is difficult to believe that a speaker could be completely neutral, reproducing all sounds and not changing any of them, while still producing a rich, warm and musical sound.
This KEF Refer 1 is probably the most beautiful example of this mystery that I have ever heard.
These speakers are great for Classical music, but they also offer a level of precision and neutrality that allows any kind of music to be heard clearly, with all its musical energy and power.
Classical music was a great example of how real and open the sound stage can be.
A three-dimensional orchestra appears in front of me. I can hear it as it extends out in front, behind, or above me.
An exceptional audiophile recording such as the Bruckner9th symphony from Reference Recordings is a great representation of the symphony. The dynamic power and energy of this remarkable audiophile recording are incredible – not just for smaller speakers but for loudspeakers of all sizes.
Volume is accurately captured, from the lowest to the highest volume, even when there are more complicated passages.
The bass response is powerful, deep, and fast – even better than many full-sized, high-end audiophile speakers that have larger cabinets and woofers.
When playing chamber music, I was astonished at the way these speakers presented a small space and an ensemble with equal accuracy. Mozart's Violin Sonatas sounded so good on the Hyperion set that it made me feel as if I were in the same room as these two amazing musicians. The violin's sound was captured perfectly, and the piano had both weight and delicacy.
The KEF Reference1 speakers are very flexible.
They are cheaper than most high-end audiophile monitors and can be used with a variety of equipment, provided that the amp is at least 100 watts per channel.
They are not cheap, and they come with dedicated stands, which are almost required to get the most out of these speakers. However, they provide best-in-class sound with symphonic and chamber music, as well as solo instrumental music, that are perhaps as real and present as anything I've ever heard.
Recommend without reservation
Pros & Cons Of KEF REFERENCE 1 Bookshelf Loudspeaker
| Pros | Cons |
| --- | --- |
| Amazing all-round sound | None |
| Clarity, warmth and musicality | |
| Excellent accuracy in tone, space, dynamics, etc. | |
| Amazing representation of three-dimensional space | |
| With the appropriate equipment, flexible | |
| Flexible room placement (tunable port and Uni-Q driver array in small sizes) | |
Related Post:
Best Bookshelf Speakers Under $2000
---
When I look at the Sonus Faber Venere2.0 bookshelf loudspeakers, it is easy to forget about sound quality, Classical Music, and all the rest. It is one of my favorite audio products.
They will then start to play.
It's all about the music and then everything else falls apart.
They aren't as good as the KEF, but they are half the price and offer the best entry to the indescribable most high-quality audiophile sound.
These small speakers are accompanied by the stunning BIS recording of Sibelius Symphonies. They offer an incredible amount of weight and provide the full force and impact of a large orchestra in a good concert hall.

It is extremely exciting to hear Venere 2.0's superior sound quality.

Although there are speakers available in this price range, especially floor-standing speakers, they do not offer the same level of bass impact or orchestral weight as the smaller Sonus Faber Venere 2. monitors.
Sometimes, Sonus loudspeakers are mentioned by reviewers as having little color. This means that they can slightly alter the sound of any music being played, but this is a relative comment.
These speakers are remarkable by any standards. Many competitors can sound brighter and more aggressive.
My personal preference is musical over-analytical.
The choir's tone is amazing when they use choral music like Arvo Parts's beautiful Te Deum on ECM.
Sonus Faber Venere's 2.0s have the power to sing louder, and the soft passages are so well-represented that it gave me goosebumps just listening to them.
Solo instruments and chamber music have a level of intimacy that larger speakers can't match.
The Shostakovich quartets are listened to on an astonishing Cedille CD. All of the tonal and dynamic characteristics come through with startling vitality and the music just sounds right.
The Sonus Faber Venere2.0 bookshelf speakers are still high-end speakers. They have to be considered one of the best deals in audio and a great speaker for Classical music.
Their beautiful skin is perfectly matched by their beautiful appearance.
| Pros | Cons |
| --- | --- |
| They are a great powerhouse and have a great impact for their small size | Still quite expensive |
| Beautiful tone, warm and musical but still very accurate. | Use stands |
| It is easy to place in a space | A subwoofer might be the best option for bass extension. |
| They are a great deal, even at a bargain price | |
Related Post:
10 Best Bookshelf Speakers Under 1000
---
The K Ef LS50 Mini Monitor is one of the most highly regarded and well-reviewed speakers. It's unlike any other speaker I've ever heard.
These speakers are unique because of their beautiful high gloss finish, small size, and unusual-looking single-driver speaker drivers.
These tiny speakers are only 30cm high and have a huge sound.
The sound quality is outstanding, thanks to the excellent Uni-Q design and the port at the back.
The KEF HTML50 bookshelf speakers offer as good an imaging and representation of space as any other speaker I have ever heard. This is as true with orchestral recordings (such as the excellent recording of Beethoven's fifth symphony on BIS) as it does with a perfectly recorded solo piano, such as the highly acclaimed complete survey of Debussy's piano music on Chandos.
They are easy to install in a room thanks to their unique design. Their amazing styling is compatible with any decor.
The KEF-LS50 Mini Monitor has received more awards and received more positive reviews than any other speaker in our survey of the best speakers for Classical Music. I was able to immediately see why when I listened to them.
They were so enjoyable to listen to that I fell in love with them. Highly recommended.
| Pros | Cons |
| --- | --- |
| Simply stunning | None |
| Perfect phase coherence is a method that provides high levels of detail, micro-detail, and a precise representation of time and space. | |
| High impact and deep bass, especially considering their size | |
| The sound quality is superior to many expensive audiophile speakers | |
| All types of Classical music will find it equally good | |
---

The Martin Logan Electro Motion ESL, a speaker that is completely different from classical music, is a hybrid Electrostatic loudspeaker. It has a subwoofer for deep bass and a thin, almost transparent panel for higher notes. This creates a totally different sound experience.
Many people believe that these speakers sound totally different. I noticed some things immediately.
They are among the most distorted speakers I have ever heard.
They produce music with a certain ease and a relaxed quality.
They accurately reproduce everything with amazing detail. I started to notice things on recordings I hadn't noticed before.
They cause absolutely no "listening fatigue". I could listen to them for hours without feeling any harshness or getting distracted.
These speakers are powered by the Martin Logan Electro Motion ESL's Electrostatic Panel. This allows them to produce a near-perfect soundstage and all the energy of an entire orchestra (such as in the Chesky recording Franz Schmidt's rich and powerful 4th Symphony).
The pipe organs are presented with a strange coherence, space, and physical impact. You can hear the entire church echoing around.
Oliver Laitry's amazing recording of Bach sounds almost overwhelming on the Martin Logans.
The Martin Logan Electro Motion ESL ground-standing speakers reproduce chamber music and solo instruments with an incredibly clear, precise, and detailed sound.
You might feel the sound stage is too large for these intimate recordings, but that is subjective. The Martin Logans provide great sound quality and excitement, such as with Prokofiev's piano sonatas on Hyperion. This recording is fantastic on all counts.
These Motion ESL Speakers are an excellent choice for home theater. They can handle Classical as well as other music genres.
| Pros | Cons |
| --- | --- |
| A true audiophile-quality speaker at a great price | It is not as simple to place in a space. |
| Excellent for larger rooms | They won't suit everyone's style or appearance. |
| Deep bass extension | |
| The lowest possible levels of distortion | |
| Excellent resolution and micro-detail | |
| Perfect reproduction of vocal and instrumental tones is possible | |
| It's great for home theater and different types of music. | |
---
We are now at the point where our buyer's guide to the best speaker for Classical music is complete. There are a few questions that will naturally arise.
A speaker that is affordable can still deliver true audiophile quality.

Does a loudspeaker with this price range capture the special qualities and beauty of Classical music,
We can answer both with the Polk Audio RTI-A9 floor-standing loudspeaker.Despite their relatively low cost, these large and striking-looking speakers were of great value. I was also impressed by the quality and technology of their construction.The Polk Audio RTIA9 towers have six drivers up and down the front: three 7-inch polymer subwoofers and two 5.25-inch midrange/bass drivers. There is also a soft dome silk/polymer speaker. These speakers have a tight, punchy sound that evokes the excitement and energy of classical music. They can be played loudly with the right amplifier.Take the Telarc recording of the Mozart symphonies. This recording is well-known for its rich, clear and weighty sound, as well as the accurate capture of the space around the orchestra. It sounds amazing on the Polk speakers: full, rich and energetic.

The RTI A9s captured, despite being small, the intimate sounds and environments of chamber music, such as the bizarre Quasi una sonata by Alfred Schnittke. This was captured in a BIS recording with almost unbelievable technical and artistic quality.

The KEF loudspeakers are not as refined as Sonus Faber's incredible musical tone or the astonishingly low distortion of Martin Logans. However, I still rate these Polk RTI A9 floor standards exceptionally high in all these categories.

As an example, listen to the amazing sound of the harpsichord and the surrounding room in Trevor Pinnock's exceptional traversal of Bach's Partitas.

The most discriminating audiophile will appreciate the subtle and sometimes small improvements that can be made by spending thousands more. However, not everyone has the same driving passion or budget.

The KE A9 loudspeaker offers 95 percent of its performance for a fraction of the cost. It is also a great choice for classical music and it ends up being one the most expensive speakers.
Pros and Cons of Polk Audio RTI 9 Floorstanding Speaker
| Pros | Cons |
| --- | --- |
| Exceptionally affordable and still of audiophile quality | Not the high-end speakers that offer such refined sound quality. |
| Big sound but still manages to capture the details and small ensembles very well | |
| Volume, punch, weight, volume, and musical energy. | |
| Beautiful musical tones | |
Related post:
Best Floor Standing Speakers Under $1000
Best Floor Standing Speakers Under $500
---
The Yamaha NS333 bookshelf speakers are even more affordable, but they have a cult following with budget audiophiles.
I was immediately struck by their engaging sound, bright, and attractive.
I was captivated by their energy and detail.
They are able to handle the sound of strings very well.
The Yamaha NS333 speakers are renowned for their ability to play the complete symphonies as well as the string symphonies from Mendelssohn in a bargain deal on Warner Classics.
Particularly, the string orchestras have a rich, silky sound with lots of detail and dynamic shading.
However, the beautifully recorded boxed set may have some minor flaws in the lower-priced speaker systems.
The full symphonies have a beautiful string sound, and all instruments have a rich, rich and detailed sound, but not the full orchestral impact.
Yamaha NS-333 doesn't have the same depth, volume, dynamics, or large concert hall space that Yamaha NS-333 does. It's still impressive, but not at its highest level.
The magic of chamber and solo instrument recordings is back in full force.
Marc-Andre Hamelin's large piano and huge sound are captured on Hyperion's superb set of Scriabin Sonatas. The Yamaha NS-333 two-way bookshelf speakers can capture the eerie, beautiful sound world of Olivier Messiaen's Quartet for the End of Time with great effect. You can also listen to the Deutsche Grammophon.
The Yamaha NS-333 bookshelf loudspeakers, while not as expensive as the other best speakers to Classical music entries, are clearly not at the same level.
However, I find such comparisons to be absurd. When you compare them to speakers of similar price, they are outstanding performers and a great choice to the discerning listener.
It's no wonder that they have such a loyal following!
Pros & Cons Of Yamaha NS-333 2-Way Bass Reflex Bookshelf Speakers
| Pros | Cons |
| --- | --- |
| Bright, captivating and rich sound quality | Weakness in deep bass extension and weight |
| They have a high level of sensitivity and can be used with smaller amplifiers. | Large orchestras and large halls are not as convincing. |
| Construction of high-quality materials | |
| Excellent reproduction of sound of all instruments, with a particularly striking string sound | |
---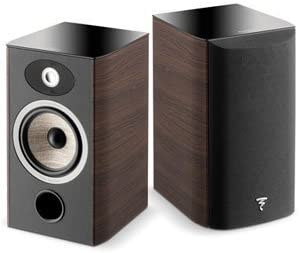 I was pleasantly surprised by the Focal Aia 906 bookshelf speaker. They were so good that I actually got up to make sure they were properly connected when I heard the symphonic music.
The full force of Shostakovich's 7th Symphony was unleashed in an exciting live performance by Andris Nelsons. The Focal Arias were never small or weak in dynamic power and provided a beautiful presentation of space around them as well as a surprising deep bass response.
The little Focals kept their spatial presence and dynamic accuracy even when the symphony became quiet. The Aria 906 standing-mounted monitors were so convincing that I thought the speakers had disappeared. Instead, I saw a holographic representation, which was lifelike and convincing.
The Heath Quartet's complete string quartets by Bela Bartok is already a renowned recording among audiophiles. The Focal Aria 906 loudspeakers reproduced the sound of each stringed instrument beautifully. I felt like the players were present in my living room.
The Focal Aria mini-monitors 906 are not cheap speakers, but they can stand up to some very great competitors. However, even at their price these speakers still struck me as an amazing value.
It is truly a top-quality audiophile speaker and one the best classical music speakers, which brings me closer to the music than any other speaker.
| Pros | Cons |
| --- | --- |
| A truly amazing deal, even though it is expensive | None at this price |
| Symphonic music has incredible power, spatial presentation, impact, and impact. | |
| Solo instruments and small ensembles are equally impressive | |
| They vanish, and music is all that remains. | |
---
A small desktop stereo system that cost only 30 euros, was as inexpensive as it looked, yet produced an amazing sound. It was so musical, rich, and sweet that I was able to listen to it for longer periods than my more expensive audiophile system.
Enter the Pyle Vintage radio music system. Although I won't go into detail about the sound quality of this speaker (and it certainly can't compete with any other on our list), I will say that it sounds amazing and it's hard to find a better-sounding or more engaging system for the price.

This isn't just a speaker system. It's a complete feature desktop sound system with lots of flexibility.

MP3 Player
USB Input
SD Card Slot
Aux Input (for CD players, etc)
Stereo Speakers with Built-in
Bluetooth Connectivity
Did I mention it looks great?
Although not as good as the amazing speakers, it is still a great choice for an office, nightstand, Christmas gift, or audiophile's secret guilty pleasure. The little stereo has been my personal favorite.
It sounds better than it should and is compatible with Classical music.
Pros & cons of Pyle PUNP34BT Classic Bluetooth Radio Sound System
| Pros | Cons |
| --- | --- |
| Excellent sound quality – excellent value for money | There is no real refinement to sound |
| Amazing flexibility | Stereo imaging, dynamics, and extended highs don't compare to "real" hi fi equipment. |
| Cool styling | |
| Lovable! | |
| Cheap! | |
---
Buying Guide Of Best Speakers For Classical Music
I've been working with stereo equipment for years and sometimes forget that not everyone understands the technical terms and jargon.
It seemed to me that it might be useful to add a glossary of some terms used in this article.
Although it is not complete, this may be helpful.
Bookshelf
A small speaker that can be placed on a bookcase or other surface. These speakers are also known as stand-mounted speakers and can be used on any solid, sturdy stand.
Crossover
A speaker's electronic circuit directs high-frequency sound or music to the high-frequency drivers, such as tweeters and midrangers, and low frequencies to the sub-woofers (woofers, sub-woofers). We have an detailed article about how speaker crossover works.
Driver
A cone or dome made of paper, fiber or other hi-tech material is the part of the speaker that creates and projects sound. These can be found on the front of a speaker. The smaller drivers (tweeters or midranges), handle higher frequencies while the larger drivers (woofers or sub-woofers), handle the lower frequencies.
Dynamic Range Or Dynamics
Dynamic refers to music's relative volume or sound level and how it changes between louder and quieter. The dynamic range measures the range between the very quietest or most loud notes to the very loudest.
Electrostatic
A special type of speaker driver uses high voltage static electricity to move a thin, light membrane. This creates sound. Many electrostatic speakers produce a very clear, open sound with very little distortion.
Closure (or Cabinet)
The box in which the crossover wires and wires are located and the driver's boxes. The cabinet should be thicker, heavier and more dampened to get the best sound.
Floor-Standing
This speaker is just like it sounds. It sits directly on the floor without any supports. These speakers are typically larger than stand-mounted or bookshelf speakers and often provide deeper bass due to their larger woofer drivers.
Frequency Response
A speaker's ability to reproduce a wide range of sounds, including high and low notes. However, it is a rule that larger speakers have better low-end frequency response. Speakers with higher woofers will have greater high-frequency detail and better bass.
Midrange
These drivers are small to medium in size and reproduce the middle notes of the musical range, such as vocals, guitars and a lot of the range of the piano. These notes are between the normal handling of the woofer and the tweeter.
Port
A speaker's cabinet can be tuned to increase the bass response. This is especially helpful for small speakers with smaller woofers.
Power Handling
Maximum power (wattage) a speaker can take is determined by the amplifier. Experts warn against overloading a speaker with too many power. However, experts agree that too little power can cause distortion and more damage to the speaker than too much.
Soundstage
A space that hosts a musical performance and includes the performers and their instruments. The sound stage can be large enough to accommodate a whole orchestra or small enough for a single violinist. However, a great speaker should still be capable of reproducing any size soundstage well.
Three-Way Speaker
Three drivers are used to deliver high, middle, and low notes. shows the differences between 3-way and 2-way speakers.
Two-Way Speaker
Two drivers, a tweeter or a woofer, are used to produce high and low notes.
Tweeter
High-pitched notes can be handled by a small speaker driver. It can handle a soprano voice or a flute.
Uni-Q
A unique (get it?) This technology is only available on KEF loudspeakers. The tweeter and the woofer are combined in one unit and perfectly aligned on the same axis. This allows all sounds to reach the listening position simultaneously, which results in superb reproduction of soundstage, space, dynamics, and detail.
Woofer
To reproduce bass music, a larger speaker driver is required. Subwoofers are larger woofers that are often housed in separate enclosures. They can handle deeper bass.
Conclusion
Classical music is among the most difficult musical genres to reproduce.
These speaker systems were chosen for their unique ability to reproduce the most difficult and rewarding music.
These are all great choices and you can't go wrong with any. However, we hope this guide will help narrow down the list and help you choose the best speakers to suit your listening preferences, system, room and budget.
Happy listening!
Related post:
Best Stereo Speakers: The Best Bookshelf, Floor And Hi-fi Speakers
Best 2 Channel Stereo Receiver Under 1000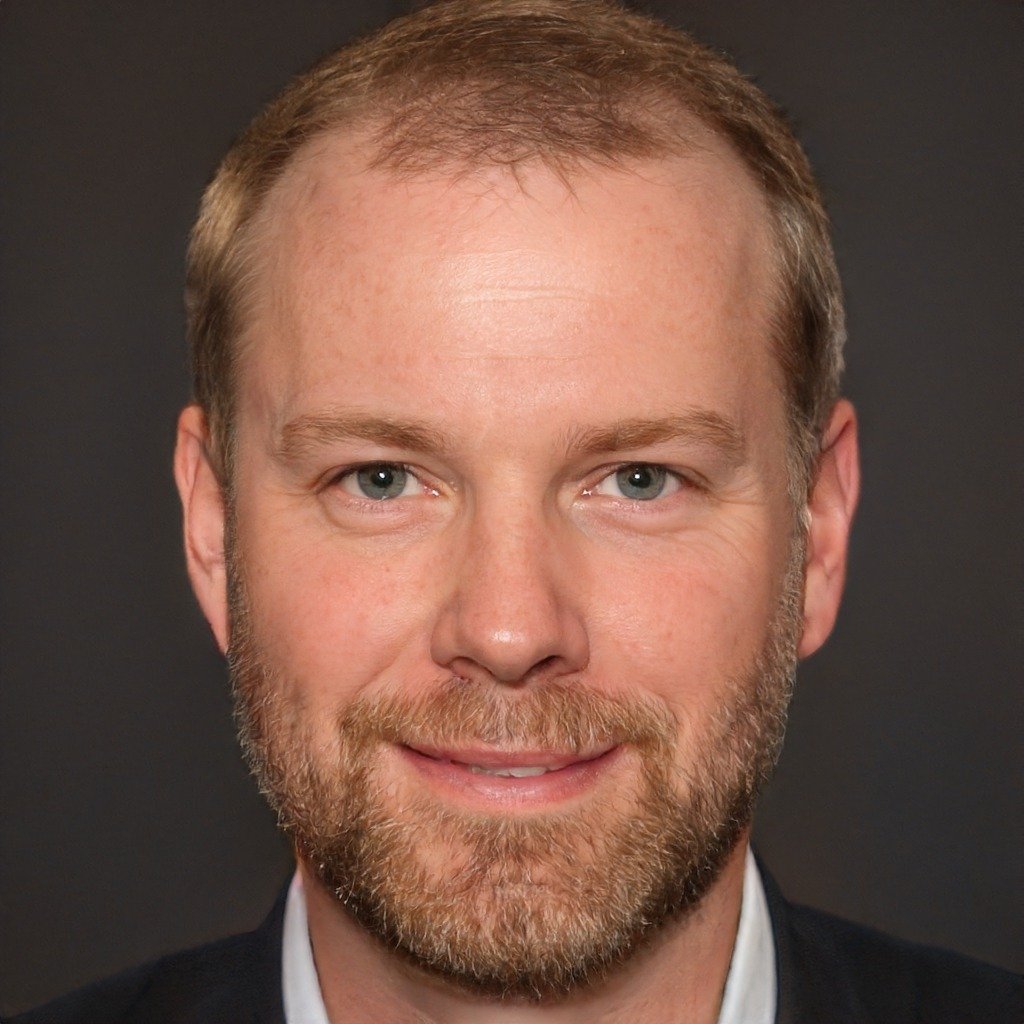 Hey there mobile audio lovers! My name is Darlene R, founder and chief editor at headphonesfans.com. Ask any mobile audio fanatic, installer, or company rep what makes a good car speaker, sub or amp, or, better yet, why he or she prefers a certain brand over another, and be prepared to endure a litany of opinions, viewpoints, and passion-fueled perspectives. To be honest, mobile audio shopping can be a daunting task without a guide, so I've assembled what I feel are the best products to consider to make things easier for you. Welcome headphonesfans.com!