The Best Sony Headphones Comparisons you should consider today.
Introducing the best Sony headphones you can get today. Find a bargain among all the options and make an educated decision. See all the headphones below and compare them instantly in the comparison table.
Sony Wireless Headphones
MDR-RF995RK are the popular Sony's headphones for TV. These wireless headphones are great for use at home when you can't turn up the TV volume to the max. Therefore, you can instantly listen to your favorite show without bothering others.
The wireless headphones use radio frequency to deliver up to 150ft of range from the station. The station works as a charger and a headphone holder at the same time. The whole package looks sleek and the battery holds up to 20 hours per charge.
It's a great package that can be yours for a reasonable price (around $100) because many TV headphones are much more expensive.
If you need headphones for TV with a good price and a solid performance, check the Sony MDR RF995RK (also known as model FR895RK in Europe).
---
Best Portable With Great Battery: Sony WH-CH500
Sony makes many great wireless headphones and the WH-CH500 are one of their best. If you're looking for portable, Bluetooth headphones these are great.
You get an amazing battery life, up to 20h per charge, with NFC, built-in controls, microphone, and Bluetooth. You get all this, from light, on-ear headphones that swivel and are easy to carry around. Plus, they have an enjoyable sound quality and Sony's durability.
What more can you ask from a portable, wireless, and on-ear headphones? Additionally, the WH-CH500 won't break the bank because you can get them under $80.
---
Sony Wired Headphones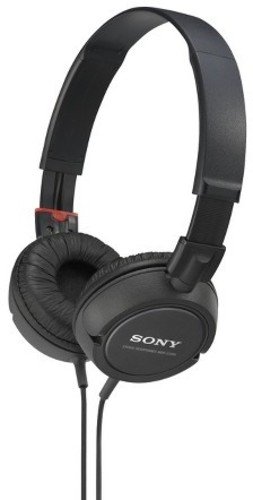 Sony ZX110 are one of the most popular Sony headphones ever created. The main reason is their dirt cheap price.
For under $20 you get good sounding on-ear headphones that look good, are well-built and can be folded for easier transport. You'll have a hard time finding a better bargain.
While the ZX110 are very basic wired headphones this is their main advantage. It's simplicity that works at its best. Nonetheless, if you want additional features like in-line remote controls and a microphone you can get the ZX110AP model for a couple bucks more.
For very basic but proven headphones on a dime, check the Sony ZX110 headphones.
---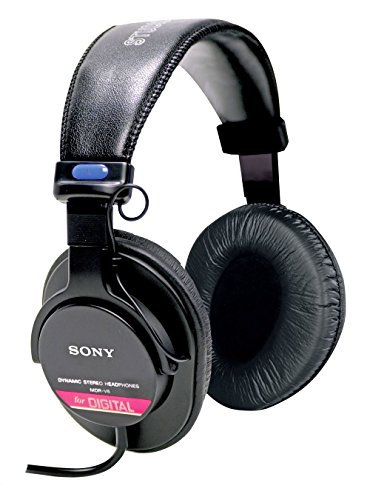 The Sony MDR-7506 are a great classic pair of headphones that is used in studios all over the world. These closed-back, over-the-ear headphones are a staple Sony product for many years due to their incredible quality and value for money.
You're getting great professional sound with clear treble and punchy bass, combined with long-lasting build-quality and proven comfort. All of this, for under $100 is great value for your cash.
You can see them on television and radio stations all the time. The design might be a bit outdated compared to modern headphones but that's because it works.
If you want tested and "no-brainer" professional, studio headphones from Sony, get the MDR-7506.
---
Sony Noise-Cancelling Headphones
The Sony headphones might not be known for amazing noise-cancellation but their premium ANC headphones are equally good as those from Bose and Sennheiser. Top-notch technology that can compare to the best in the world.
To explain further, you can find various noise levels around you that limit your listening experience. ANC reduces these noises so you can hear more of the music.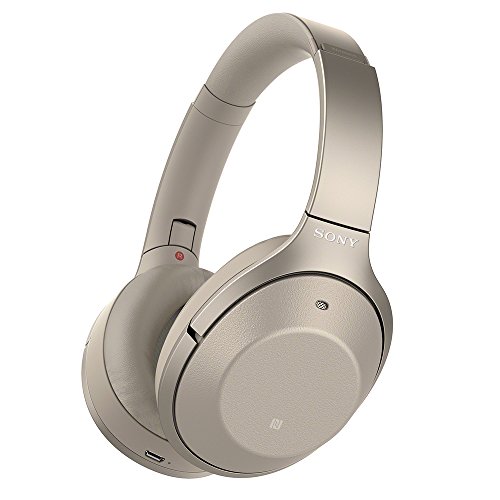 This is Sony's answer to premium noise-canceling headphones. It has become a significant niche recently. The WH-1000XM2 is one of the best noise-canceling headphones today and can easily compare to the likes of Bose and Sennheiser.
These over-ear headphones are super comfortable, have a premium feel and lots of latest technology. Add to this, Bluetooth, NFC, latest codec support, touch-pad controls, and a voice assistant. Moreover, with up to 30 hours of playtime (quick charging), cutting-edge noise cancellation, and sound quality you will hardly stay cold.
Their retail price of around $300 doesn't hurt the sales because they've been a great success for Sony.
If you want a premium, wireless headphones with superb noise-canceling, check the Sony WH-1000XM2
---
Best Noise-cancelling In-ear : Sony WI-1000X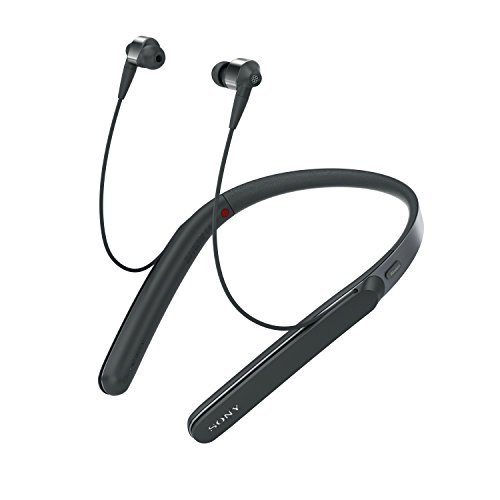 The WI-1000X are the best in-ear headphones with noise-cancellation from Sony. These fall into the same premium category as their over-ear brothers (WH-1000XM2). With some of the best active noise-cancelling in earbuds, (also known as digital noise cancelling), you can take these with you anywhere you go. Due to their small size, it's much easier to pack them.
You're getting wireless Bluetooth connectivity, the latest codec support, built-in controls, in-app equalizer, and solid 10 hours of battery. Add to this adjustable ambient noise modes and high-end audio quality.
For the right price (a premium amount of $230-ish) you can get your own Sony WI-1000X and enjoy high-end ANC, sound, and functionality.
---
Best Noise-cancelling Truly Wireless : Sony WF-SP700N
These are the top noise-canceling, true wireless earbuds from Sony, the WF-SP700N. while truly wireless earbuds have their own shortcoming, many people are already using them. Sony followed the market and created these great noise cancelling and Bluetooth enabled in-ear headphones.
It's quite amazing how much technology is packed in 2 small packets. You get Bluetooth, NFC, noise-cancellation, sweat-resistance (IPX4), microphone, and 3 hours of battery (up to 9h with the case).
Because of their sweat protection, they are ideal for sports though keeping a stable fit might be an issue. Nonetheless, the Sony WF-SP700N are one of the better truly wireless offers on the market right now.
---
Maybe you want to check Best Earbuds that don't fall out for running.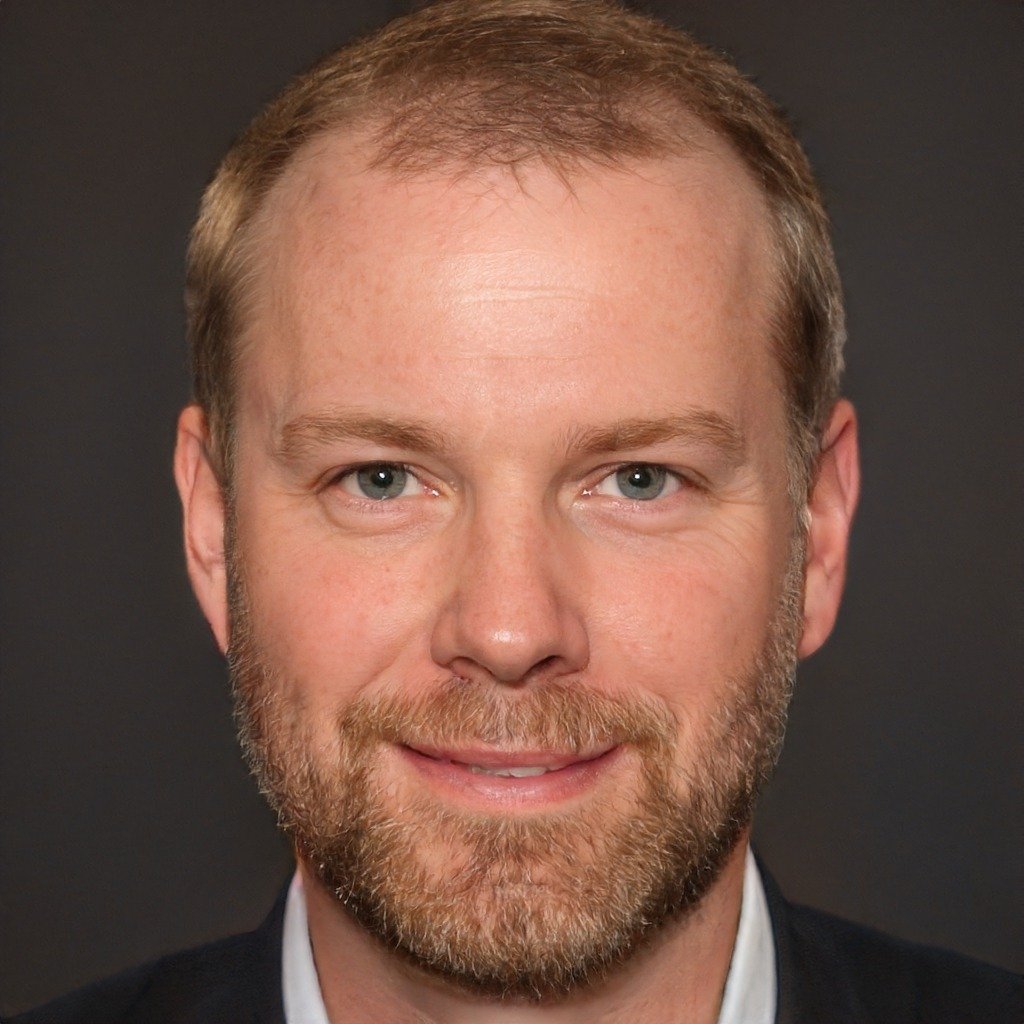 Hey there mobile audio lovers! My name is Darlene R, founder and chief editor at headphonesfans.com. Ask any mobile audio fanatic, installer, or company rep what makes a good car speaker, sub or amp, or, better yet, why he or she prefers a certain brand over another, and be prepared to endure a litany of opinions, viewpoints, and passion-fueled perspectives. To be honest, mobile audio shopping can be a daunting task without a guide, so I've assembled what I feel are the best products to consider to make things easier for you. Welcome headphonesfans.com!