Your home theater experience will be more enjoyable with a center channel speaker. The quality of your speakers' sound is a major factor in movie lovers' enjoyment.
You need to find the best center-channel speaker. They all contribute to a satisfying theater experience.
The majority of the dialogue and melodic vocals are carried by the center channel speaker.
Character voices must be heard from certain points, at different volumes, and in convincing ways. The importance of the center channel speakers cannot be denied.
This article lists the Best Center Channel Speaker Under 300 Dollars.
We have also provided the specifications and purchasing guidelines for new users.
All of these items can be purchased on Amazon.
You'll be able to choose the center channel speaker that best suits your needs after reading our guide.
How we made this list
We carefully evaluated all available center channel speakers to create the best list. Here are some things that we paid attention to:
Performance – When we created our list, it was important to consider how each center channel speaker performs.
We looked at the frequency range of each speaker to determine how they perform.
It is best to choose a speaker that has a broad frequency range.
This will ensure good audio quality, especially for dialogue. The speaker's wide frequency range will ensure that everyone sitting near it or in close proximity to it will enjoy a pleasant sound experience.
Sensitivity – Another factor that we considered when compiling our list was sensitivity.
The loudness of your speaker will be determined by its sensitivity.
You can find the speaker's sensitivity on its side. Also, the sensitivity of a speaker is often measured in decibels (or dB).
Your speaker should also have an average sensitivity level of around 88 dB.
Price: We paid careful attention to the price of the center channel speakers that we included in this article.
We searched for speakers of high quality without imposing unreasonable prices.
Best Center Channel Speakers Under $300
Polk Audio CS1 II Center Channel Speaker

Klipsch R52C Powerful and Detailed Center Channel Speaker

Definitive Technology Procenter 1000 Compact Center Speaker

---
1. Polk Audio CS1 II Center Channel Speaker – Best Choice

The CS1 series IIspeaker offers cinema-goers the feeling of a movie theatre right in their own home. The speaker reproduces sound without distortion and has an excellent high-frequency response. This speaker is also equipped with a rear port that produces great bass. Enjoy the powerful sound without any hassle.
The speaker's unique design allows you to position it at any angle. For clear, crisp audio, place it below your ear. This feature is very useful in areas with particular layouts. The magnetic shield is available on the CS1 Series II. This speaker can be placed near LCD monitors or TVs, without affecting sound quality.

Specifications

| | |
| --- | --- |
| Dimensions: | 9.6 x 7.6 x 18.8 inches |
| Weight: | 13.00 lbs |

Ratings (1-10)

Frequency Response: 9
Sensitivity: 9
Cost: 10

Pros

Wide frequency range
Portable and lightweight
Produces rich, distinct audio
Affordable
Flexibility in positioning
For surround sound environments that resemble life, voice-matched

Cons

Absence of midrange driver
Why It's Popular: We love the Polk Audio CS1 line for its high-quality sound. This center channel speaker will provide you with an unforgettable listening experience.
---
2. Klipsch R52C Powerful and Detailed Center Channel Speaker – Best Value
Klipsch delivers the best audio technology to your home. Klipsch's center channel speaker features a lightweight, weather-resistant aluminum tweeter of one-inch size (Linear Travel Suspension, LTS).
The R-52C also features dual 90×90 tractrix horn technology in place of dome tweeters. This eliminates reverberation while providing clear sound reproduction. The R-52C also features a double 5.25-inch spun copper injection-molded graphite, (IMG), to produce low frequencies without distortion. The IMG is light but strong.
The Klipsch R52C speaker features a reinforced MDF construction. This construction reduces cabinet vibration, which results in less perceptible coloration and better sonic accuracy. This speaker will provide you with the best listening experience for a long time.
Klipsch R-52C's closed-back design allows for flexible placement options. You won't have it too close to the wall. The excellent bass response of the closed-back design is independent of any system shelving.

Specifications

| | |
| --- | --- |
| Frequency Response | 89 Hz – 21 kHz |
| Power: | 400 W |
| Sensitivity: | 95 dB |
| Dimensions: | 7.62 x 18.75×7.3 inches |
| Weight: | 13.50 lbs |

Ratings (1-10)

Frequency Response: 10
Sensitivity: 9
Cost: 10

Pros

The most up-to-date sound technology
Revolution Tractrix horn technology
Can handle up to 400 watts
It is easy to set up
Excellent vocals and crisp highs
Includes an additional bass radiator
Lower tweeter levels

Cons

Light at the mid-lows
No speaker grill
Why we like it: We highly recommend the R-52C for binge-watchers. This speaker can deliver up to 400 watts peak power which is amazing.
---
3. Definitive Technology ProCenter 1000 Compact Center Speaker
This loudspeaker's powerful center channel can be used to produce up to 75% the movie's soundtrack. It allows for clear dialogue and other lifelike details. Definitive Technology's distinctive sound is due to its outstanding engineering and acoustic achievements.
The ProCenter features high-definition double surround system technology drivers. These drivers have two bass or mid radiators that enhance the lower-midrange response. This amazing system build-up allows for a rich, realistic sound quality.
The ProCenter 1000 produces powerful, distinct sound and adds beauty to any room. This speaker can be placed on a shelf thanks to its compact design. Over the years, Definitive Technology has been producing beautiful electronics. The Definitive Technology ProCenter 1000 does not disappoint. This speaker offers cinema-like features that will allow you to enjoy movie-like moments with friends and family.

Specifications

| | |
| --- | --- |
| Frequency Response | 47 Hz – 30 kHz |
| Dimensions: | 5 x 10.5×5 inches |
| Weight: | 7.50 lbs |

Ratings (1-10)

Frequency Response: 10
Sensitivity: 9
Cost: 9

Pros

It produces crystal-clear sound and dialogue
Preeminent finish
Adjustable stands with built-in adjustment
Great value

Cons

Why we like it: We chose the ProCenter 1000 because of its superior quality. You'll be pleased with everything, from its appealing aesthetics to the clearly defined sound output,
---
4. Polk Audio T30 100W Home Theater Center Channel Speaker – (2) 5.25'' Drivers – Best price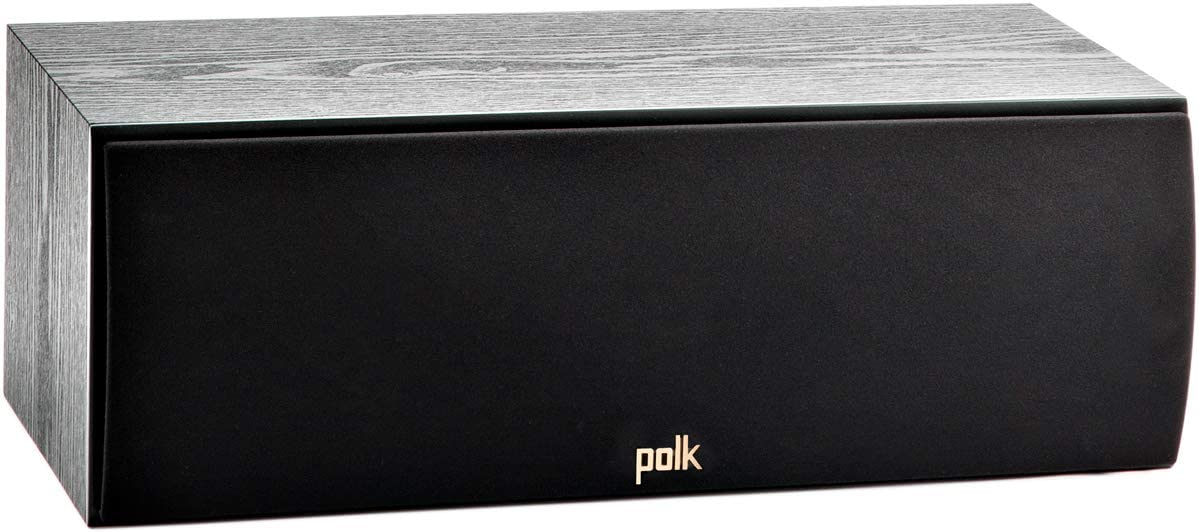 Some of the most high-quality center channel speakers are made by the Polk firm. The Polk Audio T30 channel speaker is also the most affordable, compared to other center channel speakers.
Enjoy a well-balanced surround-sound experience in your home with a one-inch tweeter, and two 5.25-inch Dynamic Balance Drivers. This speaker produces powerful bass at all frequencies. This speaker can be placed anywhere in your home. You will be captivated by the quality of the sound.
The Polk Audio T30 is a stunning speaker with a sleek design. This speaker can also be used with most home theater AV receivers. This compatibility allows you to set your speaker up almost anywhere.

Ratings (1-10)

Frequency Response: 9
Sensitivity: 9
Cost: 10

Specifications

| | |
| --- | --- |
| Power: | 100 W |
| Dimensions: | 8.5 x 19×6.5 inches |
| Weight: | 11.45 lb |

Pros

Very affordable
A great match for many AV receivers
It is easy to set up
Clear dialog
Full sound even in small spaces
Two 5.25-inch drivers

Cons

Why we like it: The T30 is the perfect budget-friendly option for people who are tight on their finances. You'll enjoy excellent sound quality and a low price.
---
5. Pioneer Elite SP-EC73 Andrew Jones Home Audio Center Channel Speaker


The Pioneer Elite SPEC73 is a center channel speaker that competes against other speakers. Andrew Jones, a highly-acclaimed speaker designer, designed the SP-EC73. It produces a clear, detailed sound that makes you feel like you are watching the action on the screen. Its 3-way configuration of the core speaker's circular driver produces a stunning sound quality.
This center channel speaker is a great choice for those who are looking for clarity and exceptional performance. The Elite CST driver places its tweeter in its middle of the midrange cone to achieve maximum clarity. This eliminates temporal distortion and produces a consistent sound.
The SP-EC73 features a long-throw aluminum cone woofer measuring 5-1/4 inches in length. This woofer delivers tight, articulate lows and blends in well with the CST driver. A passive radiator of 5-1/4 inches adds bass to the sound while also keeping it tuneful and tight. A passive radiator eliminates the need for a port. The passive radiator means that the speaker can be mounted inside a cabinet or against a wall, without affecting sound quality.
Pioneer Elite SP-EC73 features curved edges. This helps to eliminate standing waves that can be associated with box-edges. Easy use and convenience are also provided by the speaker's curved edges. The Pioneer Elite SP-EC73's compact design is another feature that many users love. This makes it easy to transport.

Specifications

| | |
| --- | --- |
| Frequency Response | 45 Hz – 20 kHz |
| Power: | 140 W |
| Sensitivity: | 85 dB |
| Dimensions: | 9.7 x 19.5x 7.4 inches |
| Weight: | 17.60 Pounds |

Ratings (1-10)

Frequency response 8
Sensitivity: 9
Cost: 8

Pros

Perfect mids and crisp, solid lows
Clear vocals
Can be used without satellites and a subwoofer
Forward-facing passive radiator enhances bass response
It has curved edges to make it easier to handle

Cons

The speaker is very heavy and large.
Why we like it: The Elite SP-EC73 three-way speaker gives you the ultimate movie theatre experience. This speaker delivers crisp lows and perfectly balanced mids.
---
6. Sony SSCS8 2-Way 3-Driver Center Channel Speaker

Sony should be the first name you think of when searching for the best electronics products. The most efficient and popular device in the company's lineup is the Sony SSCS8 2-Way 3Driver Center Channel Speaker. It is a powerful, efficient device that can outperform all the rest and be a leader in the center channel speaker market. It is also distinguished by its innovative materials and cutting-edge technology.
The all-new Wide Dispersion super tweeter delivers natural-sounding vocals that will reach your heart. The super tweeter was specifically designed to deliver a high-frequency, ultra-responsive audio response.
With its powerful and fast bass response, the Sony SSCS8 speaker will rock your senses. This is possible by ensuring that the timing of all frequencies is exactly aligned.

Ratings (1-10)

Frequency response 8
Sensitivity: 8
Cost: 9

Specifications

| | |
| --- | --- |
| Frequency Response | 55 Hz – 25 kHz |
| Power: | 145 W |
| Sensitivity: | 86 dB |
| Dimensions: | 17 x 5 3/4x 8 3/4 inches |
| Weight: | 11 lbs |

Pros

Sound quality texture
There are no excessive lows or highs
Features a super tweeter with wide dispersion

Cons

There are no mounting holes at the rear
Why we like it: Sony has outdone itself with the SSCS8. You won't regret buying this speaker.
---
7. Polk Audio Signature S35 Centre Channel Speaker

The Polk Acoustic Signature S35 speaker makes a difference in any room.
It is flexible and highly efficient. It also features six visible drivers, which contribute to the speaker's powerful sound. It produces a powerful, loud sound (as one would expect from six drivers).
The sound is rich and clear.
The S35 is timbre-matched with other Polk Audio floorstanding and bookshelf speakers to create seamless speaker-tospeaker blending effects for multi-channel setups.
Polk Audio Signature is versatile and offers vertical and horizontal placement options.
This speaker can also be used as a right or left-channel speaker. The speaker's slim profile of four inches tall allows it to fit in spaces that other center channels cannot.
Polk Audio Signature S35 Speaker features a high-resolution certificate, a dynamic balance-designed acoustic array and an anti-diffraction filter. To reduce sound interference, the magnetic anti-diffraction grille has been added. The grille can be removed while maintaining its reliability.
The modern crossover feature on this Polk product is a great addition.
This feature minimizes signal loss and ensures a smooth sound. Signal loss can cause energy loss, which must be managed.

Specifications

| | |
| --- | --- |
| Frequency Response | 39 Hz – 40 kHz |
| Power: | 125 W |
| Sensitivity: | 88 dB |
| Dimensions: | 6.1 x 24.4x 4.1 inches |
| Weight: | 14.00 lbs |

Ratings (1-10)

Frequency Response: 8
Sensitivity: 8
Cost: 8

Pros

Ultra-slim
Six drivers of three inches and one terylene tweeter of one inch
High quality sound, style and clarity

Cons

Why we like it: The Signature S35 is packed with incredible features and produces a great suburban sound. We decided to include the Signature S35 in our top 10 list of center channel speakers.
---
Buyer's Guide
You need to be a knowledgeable buyer in order to find the right center channel speaker for you home.
Here are some things you should be aware of when shopping for center channel speakers.
* Mark
The brand is the most important thing to consider when purchasing a center channel speaker.
Brands with a good reputation are known for producing high quality products.
Popular brands such as Polk and Klipsch have a reputation for being reliable.
These brands are well-respected and have been around for a long time.
This does not mean you should avoid all newer brands.
It takes time to gain popularity. Before making a decision on products from newer brands you should consider their product reviews.
* Features
Some features are common across all center channel speakers and are essential to the product's success.
However, certain brands and products may have their own unique features that make the product more desirable.
Make sure you have all your favorite features included when choosing a center channel speaker.
One feature to be aware of is the size. Some speakers are bulkier, heavier, or smaller than others.
* Prices
It can be difficult to find a high-quality, affordable center channel speaker.
There are many options on the market that are affordable.
Compare the price of the product to determine if it is worth the investment. It's better to avoid purchasing a speaker that is too expensive and has poor reviews.
All of the speakers on our list are below $300, as mentioned in the title.
Many popular brands offer products at higher prices.
These brands ensure their products are of the highest quality.
You're more likely than not to get high-quality sound if you have the money to buy a premium speaker.
There are some brand-name products that are just too expensive.
* Technical Specifications
There are many technical aspects to consider before purchasing center channel speakers.
You might consider the crossover frequency. The crossover frequency is the splitting of signals into separate parts.
These signals can also be redirected to other speakers and converted into sound. Because the transition is often invisible, it's better to have higher crossover frequencies. This results in a better overall experience.
You might also consider whether a speaker is equipped with magnetic shielding.
To prevent interference, most speaker manufacturers use magnetic shielding.
Additionally, magnetic shielding is used by most speaker manufacturers to prevent interference with other electronic equipment.
To prevent this, you should choose a speaker that has magnetic shielding.
* Customer Ratings and Reviews
Every question about a product can be answered by its reviews and ratings.
Read the customer reviews before you add any product to your shopping cart.
You can also learn more about the quality and functionality of the products by reading the reviews.
The 3-star rating section contains more honest reviews.
You can find positive reviews that are more than negative ones, and you're good.
You'll know what to do if there are more negative reviews than positives.
* Customer Service and Product Warranty
Warranty protection is provided to protect against products that do not perform as expected during the warranty period.
You should check with prospective buyers to see if the company you are buying from offers a reasonable warranty.
When shopping for center channel speakers, customer service is also important.
Quality brands are known for providing excellent customer service. Customer reviews and ratings are a great way to find out more about the brand's customer support.
---
Frequently Asked Questions (FAQs).
1. Which speaker is the best for the center channel
From the top-rated center channel systems, you can choose the best speaker to fit your center channel.
For their outstanding performance, the Polk Audio signature series speaker and Polk T30 speaker have been rated as the best. Klipsch speakers are also a top choice. Klipsch speakers are also among the best.
You can use any speaker to fill the center channel.

You can use any speaker to accomplish this.
You will need to change your AV setup so that the speaker information is included. However, there are some downsides to this.
It is difficult to find speakers that can be placed below or above the TV. A 5.1 surround sound system would allow you to use any speaker as the center channel.
This will drastically lower the sound quality.
3. Do you think the louder center speaker should be?
No. No. It should produce an extraordinary sound with a rich, clear sound but not outperform your surround system.
4. Do the center channel speakers have to match my other speakers or not?
Your center channel speaker's tonality must match your right and left speakers.
The sound quality will be different if your speakers don't match.
You can have seamless TV or movie viewing by matching the tones of your different sound systems.
5. What size should my center channel speaker need to be?
Higher frequencies are produced by a louder center speaker. The size of the room will determine what size you choose. It is not recommended to install a large central speaker in a small bedroom.
6. What should I look out for in a center channel speaker
To have surround sound home stereo systems, a center channel speaker must be used.
They accurately reproduce the sound effects, music and conversations that the director and producers intended.
It's important to note that the center channel speaker can be responsible for as much as half of your system's audio quality.
Consider compatibility, size and placement options when making a choice.
7. Two woofers are needed for a center channel speaker.
A woofer can increase the sound frequency, improve sound quality and localization.
These factors are further enhanced by the horizontal arrangement of woofers.
A center channel speaker equipped with at least two woofers can help reduce phantom sounds from speakers that aren't properly positioned. The more woofers you have, the better the sound quality.
8. Are there any center channel speakers that I can use for movies?
A center channel speaker will give you excellent sound quality for your home movie nights.
These speakers improve the quality of dialogue and transmit them throughout your viewing area.
A center channel speaker can also be used to enhance the movie's soundtrack. The center channel speaker acts as an anchor for audio delivery, while also taking into consideration distance and location.
9. Are center speakers worth the effort?
A center channel speaker is a great investment if you enjoy high-quality sound when watching television or movies.
A center channel speaker is an essential addition to any speaker system. To transmit clear, distinct sound to the user, the center speaker is necessary.
---
Conclusion
Your surround sound system will not be complete without a center channel speaker. It's an essential addition to your home theater. A center speaker is the best choice if you want to have a great time watching your favorite movies or listening to your favorite music.
To get clear, high-quality audio, take the time to research the best center channel speaker.
This list features some of the most affordable center channel speakers below $300. We recommend the Polk and Klipsch center channel speakers, which are two of our favorite choices.
Expert Tip
When shopping for center channel speakers, always look for a three-way design with a vertically aligned tweeter and midrange. These features will make your speaker sound like a full-range speaker. They will also emit a wider sound field.
Did You Know?
Klipsch created the Heresy speaker, which was the first center channel speaker. It was also the first commercial center channel speaker in the world.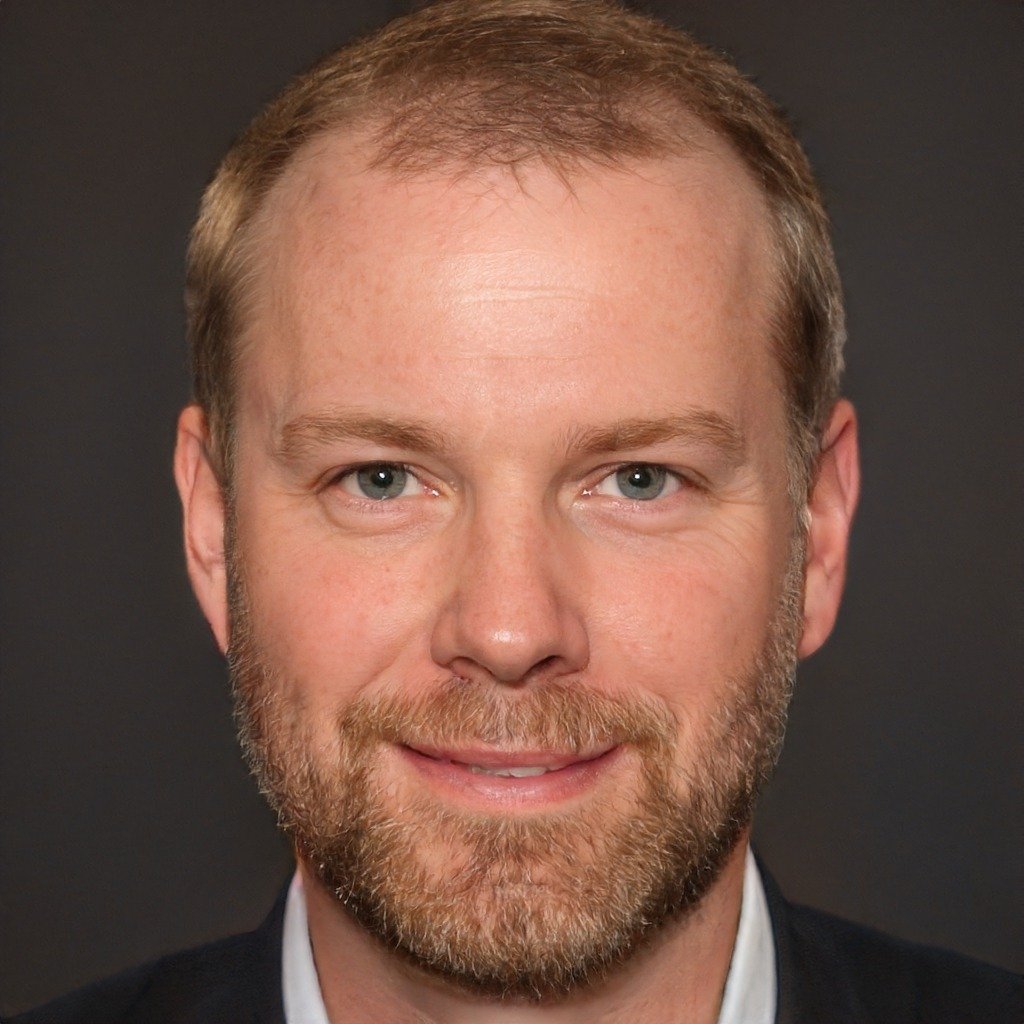 Hey there mobile audio lovers! My name is Darlene R, founder and chief editor at headphonesfans.com. Ask any mobile audio fanatic, installer, or company rep what makes a good car speaker, sub or amp, or, better yet, why he or she prefers a certain brand over another, and be prepared to endure a litany of opinions, viewpoints, and passion-fueled perspectives. To be honest, mobile audio shopping can be a daunting task without a guide, so I've assembled what I feel are the best products to consider to make things easier for you. Welcome headphonesfans.com!