Best Bluetooth Headphones For iphone?
With the release of the iPhone 7 and 7 Plus, Apple has beckoned for the death of the headphone jack. But while Apple has established their $159 AirPods as the new benchmark for what a headphone should be, they are curiously shipping out their latest phone with a pair of Lightning headphones instead.
And are they worth it? Preliminary reviews show that aside from their astoundingly straightforward Bluetooth connection, the AirPods are on par with most wireless headphones in terms of audio quality.
If you see yourself getting a new pair of wireless earbuds to go with your new iPhone 7 or 7 Plus, you can save yourself some money by considering the wide variety of non-Apple, non-Beats wireless headphones out there. Or you can just go for the best sound possible.
That's why we've put together a list of our Best Bluetooth Headphones For iphone: that covers any and all options.
Whether you are looking for a solid pair of budget earbuds, a durable sports pair for workouts, or just a plush pair of on-ear cans for hi-fi listening, you can consider this post your primer for all things wireless audio.
Top 10 best wireless headphones for iPhone List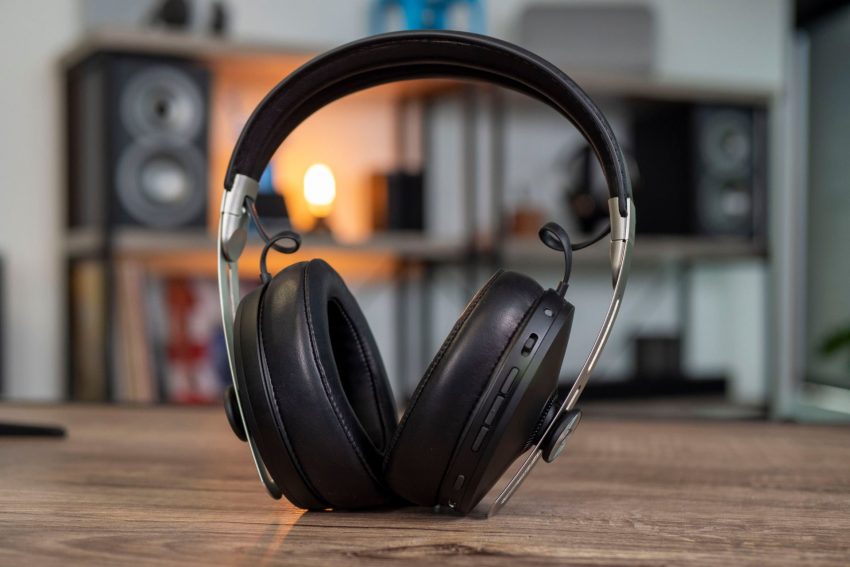 Sennheiser is one of the top audiophile headphone brands out there, and now with the Momentum 2.0, you have a taste at some of this audio in glorious sounding wireless — if you can afford it.
At $500, these cans make the AirPods' price tag look laughable, and the same can be said for their audio quality. But as long as you don't mind the less portable form factor of these plush over-ear headphones, they have a lot of quality features to offer.
The leather ear pads are incredibly comfortable, and the headset is lightweight with minimal chance for listener's fatigue. Unlike with earbuds, the Momentum's earcups can make your ears awkwardly warm during prolonged listening, so there are still obvious benefits to a smaller pair.
The battery life is about 22 hours, which is phenomenal because that is measured with the Noise Gard (sic) active noise cancelling activated.
The noise cancelling is not too harsh on this headset. There is no audio hiss, and the feature definitely helps when you want to just focus in on the music. Despite this solid noise cancelling, the speakerphone feature of this device has an overly sensitive microphone and easily picks up background sound.
Focusing in on the music reveals a very rich and full sound, playing on a wide frequency spectrum of 16Hz – 22kHz. The audio is clean with tight bass that does not get too boomy or spill into the mid-range sounds.
It is, however, slightly EQ-boosted, which gives the sound just enough warmth at the cost of accuracy to the recording. Otherwise, highs are just right, neither too bright or too flat, and stand out fantastically for lyrical and acoustic music.
Sadly, iOS devices lack aptX support to make higher-bitrate wireless streaming possible, so true hi-fi heads will be wanting to plug these headphones in via their optional 2.5mm mini jack to get the best effect. But there is still something to be said for a headphone that doubles as your on-the-go and at-home listening option.
The low-end is balanced and not overpowering, so lead vocals and bass blend without issue. Music of all genres sounds quite nice through these earbuds, but because of the somewhat weakened highs, are not the best choice for detailed listening.
Pros: Cons:
Full wireless design with a convenient charging case
9 hour battery life
Excellent and secure seal from sweatproof eartips
Non-tethered earbuds can be easily lost
Can be difficult to remove from charging case
High-end can be somewhat harsh
---
Best 'Truly Wireless' Headphones: BÖHM S10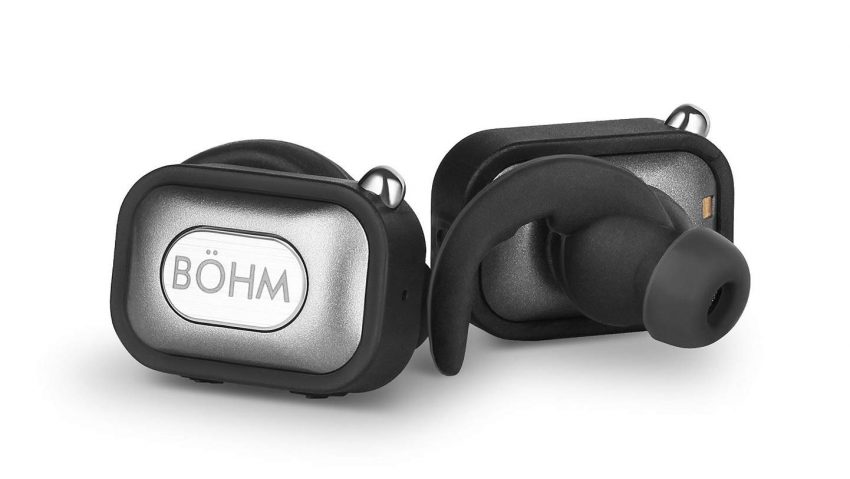 If over-ear headphones seem a little too bulky for your day-to-day needs, you might consider something on the other end of the portability spectrum: "truly wireless" headphones.
Headphones like the BÖHM S10 have independent batteries for each earpiece, and like the AirPods, rest on the selling point of being more wireless than other wireless headphones.
If over-ear headphones seem a little too bulky for your day-to-day needs, you might consider something on the other end of the portability spectrum: "truly wireless" headphones.
Headphones like the BÖHM S10 have independent batteries for each earpiece, and like the AirPods, rest on the selling point of being more wireless than other wireless headphones.
The advantages of this headphone style are fairly obvious, as you can easily slide these into your pocket next to your iPhone. But do they still sound as accurate as the over-ear alternative? The short answer is no. But let's talk about why they're still a great option anyway.
Like the AirPods, the S10s rely on a magnetic charging case to keep the two units in one place when not in use. The case also allows you to charge the battery of each earpiece at the same time. The pair gets you nine hours of listening time, with up to four additional recharges available from the cradle's own battery.
Each earbud will automatically pair with one another when turned on. They each have controls for volume and tracking. One has a built-in mic for phone calls. All components covered in a sweatproof coating that makes them great for long runs.
The BÖHM earbuds come with three different sets of ear hooks and tips, which help stabilize the buds in your ear canal. Once you choose the ear hooks for a proper fit, the earbuds provide an excellent seal, which greatly enhances the overall sound.
In the sound department, the S10s score fairly high marks with respect to their price range and smaller drivers. The midrange is clear and detailed, even though the very high end can be a little harsh.
Nonetheless, their compact form factor makes them a major convenience for day-to-day use. And those who are usually bothered by cords running along their necks or stiff headbands will not have to worry about the S10s.
Ultimately, the BÖHM's S10s provide about the same audio quality as the AirPods for half the price. But the truly wireless market is just beginning to grow, so you may soon see another contender of the same form factor take the crown.
Pros:
Full wireless design with a convenient charging case
9 hour battery life
Excellent and secure seal from sweatproof eartips
Cons:
Non-tethered earbuds can be easily lost
Can be difficult to remove from charging case
High-end can be somewhat harsh
The low-end is balanced and not overpowering, so lead vocals and bass blend without issue. Music of all genres sounds quite nice through these earbuds, but because of the somewhat weakened highs, are not the best choice for detailed listening.
---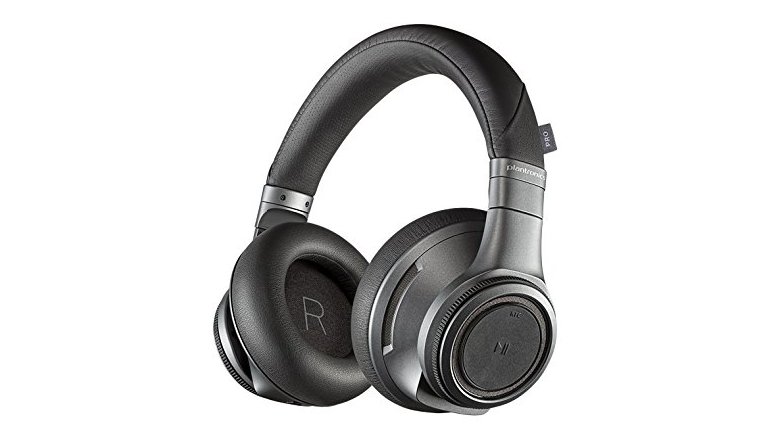 The Plantronics BackBeat PRO+ is a truly diverse pair of headphones, offering solid noise cancellation, improved usability features, and an overall great sound in a sturdy over-ear package.
Their versatility is unmatched, as they have an optional 3.5mm cable for wired listening, plus a Bluetooth dongle to connect to older PCs. The only situation that these headphones fall short in is when you want to stow them, as their somewhat bulky design does not fold up for storage.
The BackBeat PRO+ headphones have one full-size dial for volume on one ear cup and one for tracking on the other. These controls are so intuitive, that even a tech novice could figure them out.
It also offers handy controls like a mute button, play/pause, a dedicated button to answer phone calls, and a built-in feature that pauses when you pull the headphones off your ears.
There is also a button to enable the active noise cancelling, which works quite well at blocking out loud environments. Even with this feature active, you can get about 24 hours of playback from one battery charge.
The BackBeat PRO+ keeps pace in terms of sound too, with 40mm drivers that deliver a clear and rounded sound signature. The mids and high are accurate, bringing forward vocal subtleties and vivid percussion hits.
Pros:
Intuitive control system
Active noise cancelling
24 hour battery life
Cons:
Over-ear form factor lacks portability
Boomy low-end sounds
High price tag
The low end is nice and present too, but somewhat muddled by a boomy mid-low frequency. It is a small hump in the waveform though, and the low sub otherwise packs a tight thump.
The Bluetooth boasts an incredibly long range as well, not that your particularly likely to stray far from your iPhone. Altogether, the BackBeat PRO+ isn't the best in any one category, but offers a well-rounded listening experience that delivers on all fronts.
---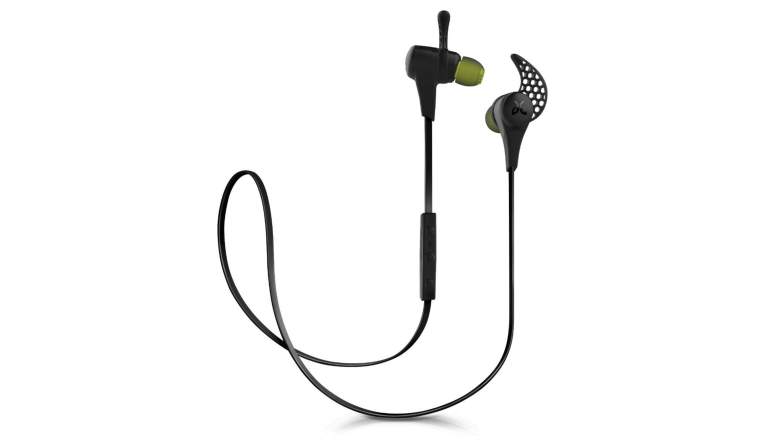 The release of iOS 10 has brought on an increased focus to the role that Apple phones can play in personal fitness.
Headphones like the Jaybird X2 are the perfect companions for more active iPhone 7 owners, as it offers a tight fit that can't be jostled out of your ears, plus a durable design that stands up against any workout.
These small and durable earbuds are excellently designed, down to their liquipel hydrophobic coating. The headphones are even backed by a lifetime sweat warranty.
The buds are connected with a tangle-free flat cable with inline controls for Bluetooth pairing power, and volume. Because they are on the connecting cable, these controls end up somewhere behind your ear, but while slightly hard to reach, are still very useful.
The X2 has an adaptable fit, allowing you to choose between three sizes of either silicone or Comply Foam eartips, plus several ear hooks with a new design to help lock in the perfect fit.
These earbuds have an impressive eight hour battery life, and are quickly charged through a sealed Micro USB port.
And although the X2 saw a fair amount of improvement in fit and ergonomics, the sound has remained about the same as the for original BlueBuds X. This is by no means bad news, as the BlueBuds are among the best sounding earbuds out there, with a rich and punchy sound that is clear at any volume.
Because these in-ear headphones are powered by 6mm drivers, they will not beat the presence and volume of an over-ear pair of cans. Still, the X2s remain a contender for one of the best sounding fitness headphones out there.
Bass will be a bit of a weak point, but still does a solid job of driving the sound. Mids and highs are balanced and show no harshness at even the highest volumes.
The X2's combination of great form factor plus solid sound make these an easy recommendation for runners, commuters, or any music aficionado who wants wireless music on the go.
Pros:
8 hour battery life
Improved fit from Comply Foam and ear hooks
Lifetime sweat warranty
Cons:
Audio quality is limited by size
Controls can be tricky to reach
Only minorly improved over the cheaper BlueBuds X
---
Best Noise-Cancelling Wireless Headphones: Bose QuietComfort 35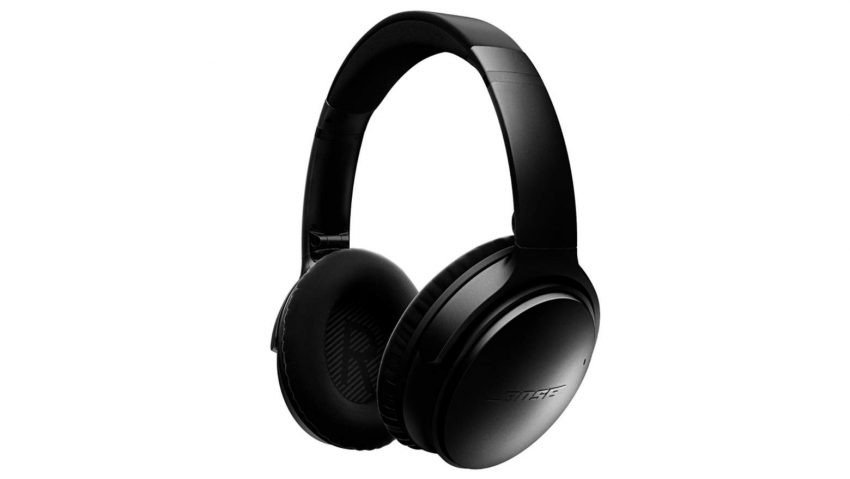 While Bose faces aggressive competition in the arena of sound quality, its QuietComfort line of headphones are widely considered some of the best noise cancelling headphones ever.
These headphones are the wireless version of Bose's QC25s, but the two pairs are only slightly different.
These headphones are lighter than their previous model, and sport a new synthetic leather band. Overall, they are very comfortable, as they stay in place without clamping down on your head too hard.
The QC35s fold in to fit in its hard shell case which makes them great for plane and train rides, but because of their size, won't be the best headphones to wear all day.
You will, however, definitely still take these guys along wherever you need peace and quiet, as its noise cancellation outperforms other brands by a long shot. There is no tweaking on this noise cancellation, just set it and immediately escape to your musical happy place.
The headphones eliminate virtually any background sound, be it the murmur of an office, the rumble of nearby traffic, or construction going on next door. There is no hiss or negative coloration of the audio.
As for the actual audio, the QC35s sound great, with a slight low-mid EQ bump that makes the Bose Signature Sound. The mids drive the sound forward, but the bass has plenty of room for lower extension. You rarely get distortion in the low end.
The highs are crisp as well, and will vary in presence because of the headphones' volume-optimized EQ, which cuts frequencies as you raise volume to balance your sound. This obviously doesn't lend well to making a track in Garage Band, but works fine for just listening to some music.
The right earcup has integrated controls for volume, play/pause, and tracking, and the headphones contain a battery that offers twenty hours of playtime from a single charge. All around, the Bose QC35s are great headphones, and a must-have for commuters seeking tranquility.
Pros:
Fantastic noise cancellation
Volume-optimized EQ balances sound for different listening levels
20 hour battery life
Cons:
High price tag
Over-ear form factor lacks portability
ANC can block out conversations if left enabled
---
For many, the idea of putting any headphones into your pocket triggers PTSD-like memories of tangled cables and broken earbuds. But the all-day listener now has the option to wear a comfortable neckband to keep their headphones handy when you need them.
The Tone Pro HBS-760 is one of the best value headphones that LG has to offer, providing great audio and usability at a great price. The unit is lightweight, and after wearing them a while, you can easily forget they are hanging on your neck.
This form factor provides easy access to controls, so you will have no trouble navigating between the power button, dedicated call button, tracking, and volume controls.
The built-in microphone on these headphones is clear and well-positioned, making this a fantastic device for hands-free calling as long as you aren't in a particularly windy area. The battery life offers about eleven hours of audio playback, or about sixteen hours of talk time.
If you pick the ear tips that give you the best seal of the three included, you will be quite pleased with the sound on these headphones. The lows, mids, and highs remain in balance across different genres and listening volumes.
The sound quality does not quite match that of LG's Tone Infinim, which is a step up in power and price. Compared to the Infinims, the bass of the HBS-760 falls a little short, but it is still a fine sound for what it's worth.
Likewise, the max volume is a little low, but what these headphones lack in volume, they certainly make up for in clarity.
Unless you have massive cargo pockets, or enjoy wearing over-ear headphones around your neck all day, the Tone Pro HBS-760 is a standout headphone option for the one who is always ready to take a call or play a new album on repeat.
Pros:
Solid sound for the price
Easily accessible controls and mic
Durable and convenient form factor
Cons:
Somewhat subdued low-end
Low maximum volume
Microphone lacks noise cancellation
---
JBL's Reflect Mini is a lightweight and low price alternative to more popular sports earbuds like the Jaybird X2s, yet they have lots of the same features.
The Reflect Minis are a well thought out pair of headphones, offering a lightweight casing and a reflective wire that helps improve visibility when you are running at night.
These earbuds are also water and sweat resistant, right down to the three different ear tips they include for a proper fit
Despite the Reflect Mini's extra mini 5.8mm drivers, these headphones put out a fairly present sound with a high max volume. Their sound signature is balanced, but still fun to listen to. Highs are crisp, while the mids and low-end are prominent and clear.
The bass is tight, though weaker than larger headphones. It still rounds the sound out without adding any muddiness to the mix.
These headphones have inline volume controls and a built-in mic for answering phone calls. Their battery life is eight hours, which is decent, but could be better.
For their price, though, these easily compete with higher-end sports headphones, and stand out as a great budget pick for any active user.
Pros:
Reflective cable and water-resistant casing
Clean, balanced sound
Lightweight and durable
Cons:
Battery life could be better
Somewhat subdued low-end
---
Best Cool Wireless Headphones: SoundPEATS Qy7
The SoundPEATS Qy7 is a go-to pair of budget Bluetooth earbuds that offers durability and good sound for a price that is hard to beat. The distinct color of its flat cable is matched by the onboard controls, which are fairly manageable.
The build quality is fairly durable and sweat-proof as well, except the plastic cover over the Micro USB charger is rather flimsy. Its five hour battery life is serviceable, but does not compare to higher end headphones well.
Bluetooth connecting is straightforward, but these headphones get fairly poor Bluetooth range, and would probably cut off at around 30 feet.
Considering the price, the Qy7 sounds fairly rich and full across its highs, mids, and lows. Like other speakers that aim for long-term use, these headphones have a V-shaped sound curve, with punchy and present lows against crisp highs.
The sound is balanced but does not stand out as uncharacteristically good. The speakers do not get loud, but this is not needed if you use the right ear tips for a proper fit. Doing so greatly improves the isolation of the sound, especially on phone calls.
Phone calls are so-so anyway, as the mic is placed too far from your mouth to give good outgoing sound. Overall, the Qy7s are a great budget pair of Bluetooth earbuds, and you would have to spend quite a bit more to find a significant upgrade.
Pros:
Solid audio performance
Compact, durable, and sweat-proof
Low price tag
Cons:
Awkward mic placement
Subpar Bluetooth range
Battery life could be better
---
Best Studio Wireless Headphones: AKG K 845BT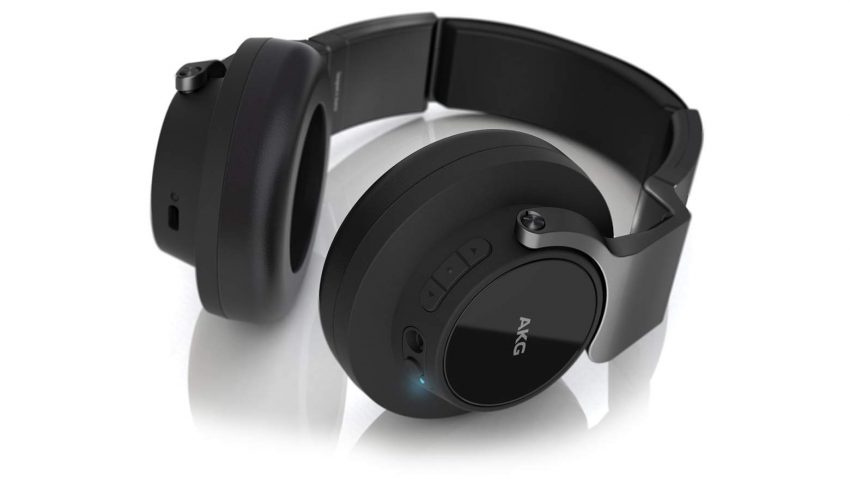 Though real studio engineers have an irrational disdain for digital equipment, that doesn't stop companies like AKG from striving for that same transparent audio quality.
The AKG K 845BT headphones aren't particularly lightweight, though they do fold in to minimize their bulk while stored.
These headphones are rounded out with a solid eight hours of battery life, but all things considered, could be better.
They have functional controls for play/pause, answering call, and volume, but sadly do not have a way to skip tracks or invoke Siri.
This is not a big issue though, as the main focus of these headphones is their sound. And to that point, the 845BTs sound fantastic.
These headphones sound very open, with a vivid sound stage. The highs have plenty of room to breath atop the wide mids, and the bass rounds out the sound without overpowering it. The comfortable earcups isolate the audio from outside sound.
With respect to the technical limitations of wireless streaming, the sound on the AKGs is about as good as wireless audio gets. If you are looking for a highly accurate option for portable listening, this is a great option.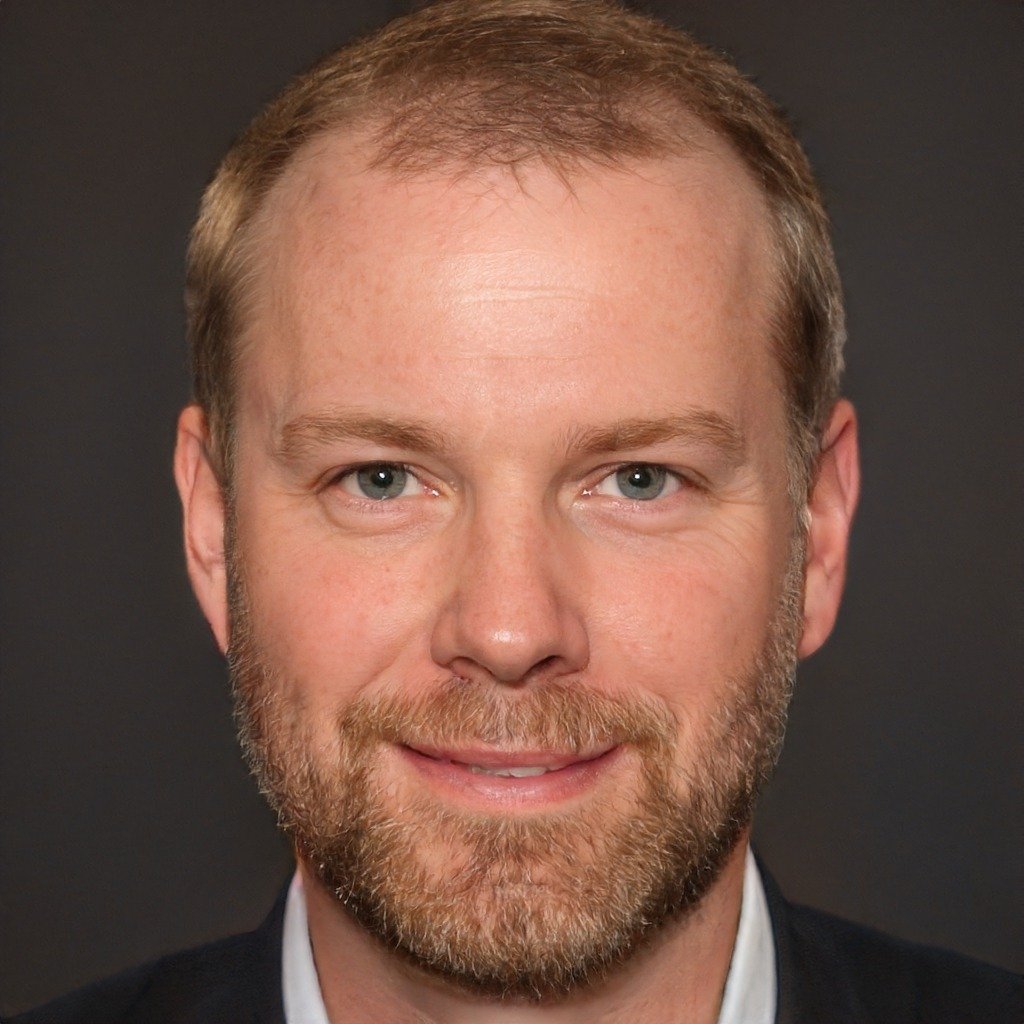 Hey there mobile audio lovers! My name is Darlene R, founder and chief editor at headphonesfans.com. Ask any mobile audio fanatic, installer, or company rep what makes a good car speaker, sub or amp, or, better yet, why he or she prefers a certain brand over another, and be prepared to endure a litany of opinions, viewpoints, and passion-fueled perspectives. To be honest, mobile audio shopping can be a daunting task without a guide, so I've assembled what I feel are the best products to consider to make things easier for you. Welcome headphonesfans.com!