You're looking for a strong and portable amplifier/DAC that can improve your music? Consider Chord Mojo! Chord Mojo! Beware that a few of its features haven't been able to age well.
Chord Mojo Review
Bottom Line
In terms of portable DACs and amplifiers are concerned and this Chord Mojo still remains a excellent choice for audiophiles who want to make the most from their headsets.
The $500 price tag might cause some to be skeptical however, within the world of audiophiles it's considered to be fairly reasonable for a device of this kind. The Mojo is designed to appeal to audiophiles in the first place.
Mobile Joy!
This is the premise that drove the hugely successful portable amplifier/DAC released by Chord Electronics in the year 2015. The time was when it was an absolute game changer that offered the majority of the same features as the highly coveted the Chord Hugo could do for one-third the price.
However, despite showing signs of age in some areas it's clear that this Mojo isn't showing any signs to slowing.
It's still a top choice among audiophiles searching for a top amplifiers and DACs to take when traveling.
From then to now, it's been awarded many awards including the What Hi-Fi 2018 Award for the Best DAC PS300-PS500, as well as it was awarded the EISA Award Best Product 2016-2017 for the top USB DAC/Headphone amplifier.
If this isn't a sign of the quality then there's nothing else that is.
Let's look at what could be that Chord Mojo offers to those who are who is looking for an affordable portable amplifier/DAC by 2022.
Specifications
| | |
| --- | --- |
| Name | Chord Mojo |
| Inputs | 1x Micro USB 768kHz/ 32-bit Capable Input 1x 3.5mm Jack Coaxial 768kHz/ 32-bit Capable Input 1x Optical TOSLINK 96kHz/ 24-bit Capable Input 1x 1amp Micro USB Charging Port Input |
| Output | 2x 3.5mm Headphone Jacks |
| Output Power | @1kHz – 600Ohm 35mW @1kHz – 8Ohm 720mW |
| Output Impedance | 75mOhms |
| Dynamic Range | 125dB |
| THD | @3v: 0.00017% |
| Weight | 180g (0.4lbs) |
| Dimensions | 82mm X 60mm x 22mm |
Durability
The Chord Mojo is instantly recognizable because of its distinct and distinctive exterior.
Its size is smaller than the size of a deck of cards, and the sturdy aluminum exterior The Mojo is the perfect example of mobility.
The build quality is top-of-the-line The last few years have proven that. You'll be unable to find any complaints on the internet regarding the Mojo failing or malfunctioning. It's tough!
The only thing that has been proven to be a problem in some instances is the battery that requires an upgrade and more details on this in the near future.
User Interface
The fact that it's immediately identifiable, however, does not necessarily mean the Mojo style is guaranteed to be a hit with anyone. As an example it's the Mojo features three retro-style roller ball buttons that can be used for all sorts of inputs as well as changing colours to communicate a variety of information.
Additionally it isn't visible anywhere on the device it self. To illustrate, for example, various levels of volume, some buttons will cycle through the different colors of the rainbow.
it's red is used for smaller volumes and blue for higher volumes and if you are familiar with the colors of a rainbow it should be possible to figure out the rest.
A different button also will change colors to display the bitrate.
Lastly, there are two color combinations that you must know about when you're planning to use this gadget to its maximum potential.
For instance, you'll know that you've entered line-out mode if two buttons go violet.
If you had a unique design such as this, you'd have an instruction instruction manual explaining the way everything is working, but right out of the box, you'll only receive the Mojo device itself. You do not even receive any of the cables needed to connect it.
Input
In addition, the Chord Mojo supports three types of digital inputs:
Micro USB

Coaxial

Optical

These inputs are auto-sensitive and adhere to the previously mentioned priority sequence when multiple are connected at the same time.
The unit is fortunate to have two micro USB ports which are used for an digital in port and the other one is used solely as an electrical plug for power.
This means you can charge your Mojo
In addition it is worth noting that the Mojo has two 3.5mm connectors which means it is able to be used with two headphones simultaneously.
The loss in sound quality when it's used in this the way, is not evident, and there's no better option to share your favourite songs with your loved ones.
With regard to compatibility, there's not a device that the Mojo isn't able to use.
Chord says it is able to provide power to headphones up 800ohms with a max capacity of 5 volts and we can tell with certainty that it will have no issue at all with 600ohm headphones.
In addition, because it is a portable device it is able to in adapting properly to headphones that areheadphones with low impedance or earbuds.
However, we must note that it is not compatible with balanced connections..
But, as long as the headphones aren't properly well-balanced, whatever the audio equipment you'd like to connect and it's likely that the Mojo is able to get the best from it and have the ability to stream loudly.
If you'd like to increase the volume to eleven is another matter completely.
However, the Mojo will get you there even with headphones with high impedance.
It's assuming you're making use of at least one wired connection from the three that we've discussed obviously.
By itself, the Mojo doesn't allow Bluetooth and Wifi connectivity.
Chord has also released an additional device known as The Poly which can be used to add these options to the Mojo and, with an all-inclusive price of $700 it's not something you can buy at a bargain price.
Battery
The battery is the point at which the Mojo begins to reveal its age.
The Mojo claims to have the battery's lifespan of 10 hours however, an 8- or 9-hour battery has been proven to be a more precise number.
It's all dependent on the headphones you pair it with.
The life of the battery is colored-coded, but not onto an obvious button.
Instead, you'll have to examine the tiny LED located next towards the charger port in order to determine what the battery's doing. Here's the color scheme used for the battery's LED:
Blue: 100% – 75%
Green: 75% – 50%
Yellow: 50% – 25%
Red: 25% – 10%
Red blinking 10 percent
If we consider the entire time of 10 hours as the best-case scenario it's not anything extraordinary in the modern world, however it's made worse due to the fact that the Mojo requires a total of four hours to charge from 0% to 100.
This is the reason for the absence of fast charging and fast charging, which was not an issue at the time that the Mojo was first released, has made it appear old-fashioned.
Additionally, the device gets very hot when charging. It also gets quite hot if used for long durations. When you combine both, it can become hot.
There is nothing that could physically harm either device or you since the DAC has 3 thermal cuts in the DAC however it's enough to cause you to feel uncomfortable.
Additionally is that the audio quality can get a knock when the device runs very hot.
It doesn't matter if it's because of the temperature or not, the battery in the Mojo is recognized as needing a replacement at some point.
This would not be as bad If replacement batteries from Chord was not an astronomical 200 dollars!
There's no way to turn off the battery to avoid situations where you're planning to make use of your Mojo as a permanent DAC.
The Mojo has line-level output capability However, this will make the issue of heat generation worse because it's likely to be hooked to a charging station all the time, primarily due to its convenience.
As a group, they're all minor issues, but when taken together they're more than what they are as components.
They might not be a problem for some however for other users they could affect the overall product.
This is the reason we felt we had to point them out. these issues.
Main Features
The purpose of this review was not to overwhelm it with technical jargon that a lot of users might not comprehend,
but rather to provide a clear overview of the advantages and disadvantages of this Chord Mojo brings and to concentrate on how well it's over the years.
This is why we've identified the lack of Bluetooth or Wifi capabilities as well as the lack speed charging in the list of concerns that may not be covered in reviews written alongside the Mojo it self.
We don't want to ignore the reality it is the Mojo is truly a unique and portable device which can accomplish amazing feats for the cost, and we're not able to not do it without highlighting some of the key characteristics,
which all require technical terms. We'll be here for a moment.
For starters it is important to understand that instead of relying on traditional DACs, Chord has manufactured their own multi-purpose, high-performance DACs that are based upon Field-programmable Gate Array chipsets.
We won't go into the details of how this differs from other DACs as this alone could make this a lengthy review, but it is clear that this has allowed Chord to achieve incredible things using their software on the Mojo and is cutting cost.
In addition the amplifier and DAC use an identical circuit offering many interesting benefits. The most important thing is that it ensures that there is no loss of sound regardless of volume when it's used as an output line.
Additionally, unlike most digital DACs Mojo isn't required to need the source to perform any unampling prior to taking in the data.
Actually, it performs better in this scenario, since it's capable to unsample as much as 2048 times.
As a reference point, prior to the time the Mojo first came out, the majority of devices had an unsampling capability less that 200!
There are a few of the characteristics to make the Mojo stand out the first time it was launched and they remain relevant to this day.
Audio Quality
As of now, there's no information we can offer about the audio quality available by the Mojo that's not already obvious. It wasn't awarded numerous awards at all.
The short version is that your sound's signature is full of texture and warmth it.
It's clear as well as managed.
It improves the quality of all music that it plays regardless of the genre of music being played and the gadget it's hooked with.
From high-impedance headphones to standard earbuds, it powers every device effortlessly and lets the best qualities of them.
We realize many of you have anticipated a more lengthy explanation of the recording quality.
But the sound is simply outstanding. It's the same since the time it was released.
Conclusion
In the end in the end, this Chord Mojo is as great an audio device as has ever.
The audiophile won't be dissatisfied with the sound quality. In general, it's well worth the price, but you can find similar performance for less money in case you don't want the portability.
But, it is showing its age due to its inability to provide wireless connectivity capabilities and battery-related limitations.
Apart from that the only issue we're not totally happy in is its glitchy user interface because it requires some time to adjust to.
However, if these issues aren't a problem with you don't be concerned about purchasing the Mojo.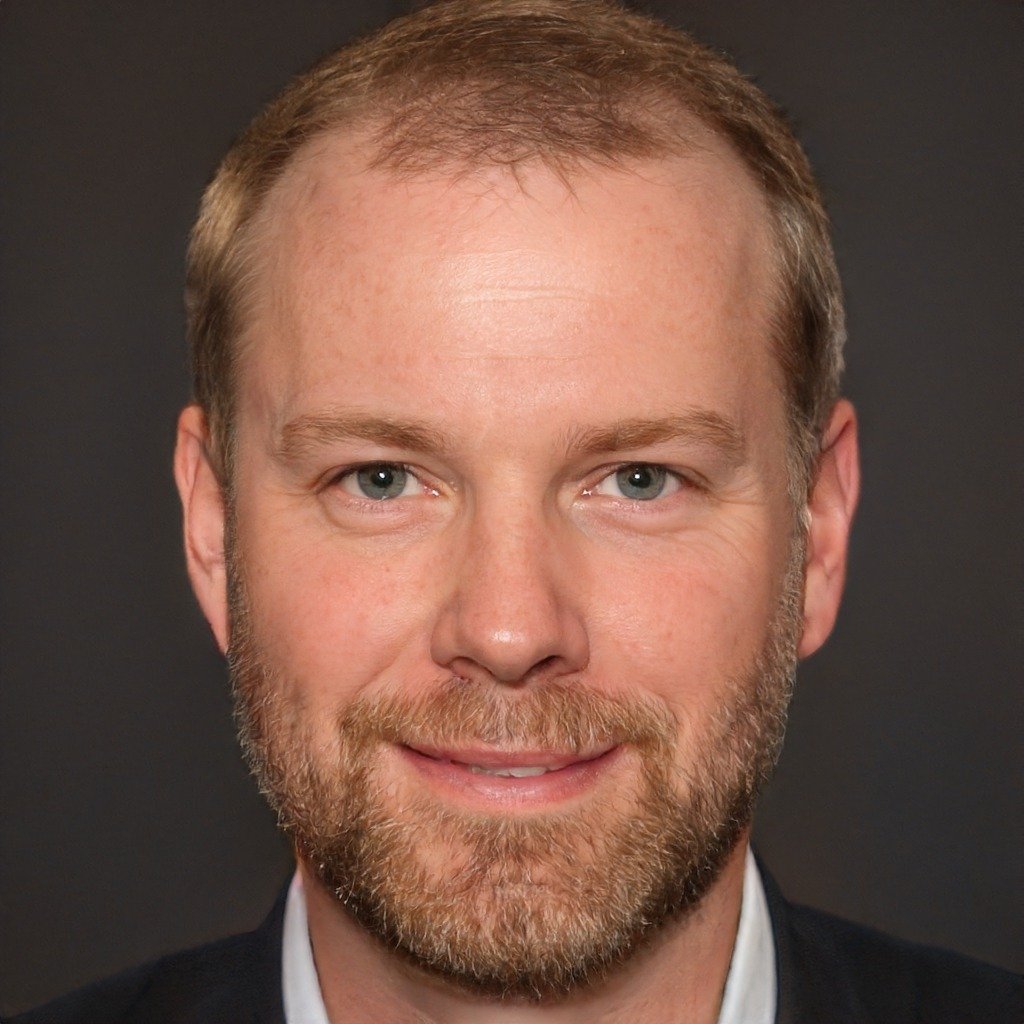 Hey there mobile audio lovers! My name is Darlene R, founder and chief editor at headphonesfans.com. Ask any mobile audio fanatic, installer, or company rep what makes a good car speaker, sub or amp, or, better yet, why he or she prefers a certain brand over another, and be prepared to endure a litany of opinions, viewpoints, and passion-fueled perspectives. To be honest, mobile audio shopping can be a daunting task without a guide, so I've assembled what I feel are the best products to consider to make things easier for you. Welcome headphonesfans.com!