What are the Best Bluetooth Earbuds Comparisons on the market right now?
Check the comparison table below for some quick info…
… or read the in depth reviews of each model.
The models picked here are only the most popular and best rated Bluetooth in-ear earbuds you can get right now.
Maybe you want to Check: Best Isolation Headphones.
The Best Bluetooth Earbuds Comparison
Wireless (Bluetooth) vs. Wired
Wireless earbuds offer more flexibility of movement, this is especially helpful when it comes to sports or any other activity when you need to move a lot.
You like sports, you're hitting the gym, riding your bike or just running frequently.You want small and comfortable headphones, preferably earbuds, that will last you the whole training, or bike tour without having to deal with pesky wires. Bluetooth headphones are perfect for that.
The advantage of wired earbuds is the price. They are usually cheaper to buy and easier to maintain, since you don't have to charge them.
The Bluetooth technology is relatively old and is present in many electronic devices for many years now, but has only recently been employed for use in headphones and earbuds. It is a wireless technology that uses short length UHF radio waves over short distances.
It is perfect for establishing communication between devices with a simple button without having to set up any user configuration like with Wi-Fi.
A cool thing with Bluetooth headphones and headsets is that most of them have a microphone and control buttons on earpieces themselves. This makes it much easier to control the music and make/take calls without having to handle your connected device.
Earbuds also differentiate in how well they resist the water, the rain from the environment and sweat can be fatal to some earbuds. Make sure to get a sweat-proof version if you intend to use it for sports. There are many quality models to choose from.
For most extreme cases some are even water-proof underwater, suitable for water sports.
Check the video below for more info on wireless vs. wired.
What is the Average Range of Bluetooth?
The average range of Bluetooth connection is about 30ft (10m) depending on what type of devices you're connecting and how many obstacles are in between.
In open space environment, like outside you will most often than not get better range than inside. Additionally the thickness of inside walls and how much metal they have plays an important role as well.
Is Sound Quality with Bluetooth Worse than With Wires?
Yes, for the wireless transmition of sound via Bluetooth, the data is compressed and thus it loses some of the sound quality.
But with the latest generations of Bluetooth devices, a lot of them come with Apt-X codec which fixes this issue. As long as you have Apt-X enabled music device you can get high quality sound over Bluetooth as well.
What Devices are Compatible with Bluetooth Earbuds?
All the modern smartphones and tablets, iOS, Android and Windows. So all iPhones and later Android and Windows devices, plus specific Bluetooth MP3 players as well.
Generally, if your music device has Bluetooth, you should be able to connect.
Best Bluetooth Earbuds Reviewed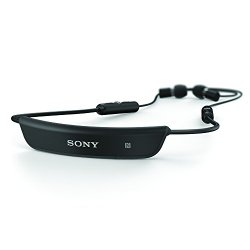 Sony SBH80 might not be super known Bluetooth earbuds, but for general use these are the best you can get right now in our opinion.
The combination of all features and great sound quality in the category make them a go-to Bluetooth earbuds right now.
Fit (Isolation)
You wear them behind-the-ear way as this is the way they're designed. The ear tips create a lighter seal compared to most IEMs though passive sound isolation is better than average compared to other Bluetooth earbuds. In general you can expect at least as good of sound isolation as from good wired in-ear monitors which is pretty nice.
Maybe you want to Check: Best Isolation Headphones.
In case you want to use them for running you can do it as the fit is stable enough in most cases.
Comfort
Sony SBH80 Bluetooth IEMs are very comfy because of their super light structure and very soft ear tips. You can wear these for a long time without discomfort.
There is really nothing to complain about when it comes to comfort, they can be compared to the best in category.
Durability
As is normal with Sony, they are very well built. Don't let the light weight fool you. You don't have to be very careful with how you treat them.
They are made out of quality plastics and have a well thought of design without any weak points. They can also easily survive a bit of rain in case you get caught in a downpour once in a while, no need to treat them like they're fragile.
Bluetooth (Battery)
You can connect them with Bluetooth or NFC, either way works as long as you have a compatible device. Android and iOS devices with Bluetooth and/or NFC are supported.
Bluetooth range is standard 30ft (10m), but you can get better range if there are no obstacles.
The battery life is also pretty good at about 6 hours per charge on medium volume, the higher the volume the faster the battery will empty. You can charge them up with micro USB cable.
You can connect 2 different devices at the same time which is a nice feature to have.
There is a microphone and 3 button remote on each side of the wires. This way it doesn't matter with which hand you prefer to handle it plus the calling sound quality is better.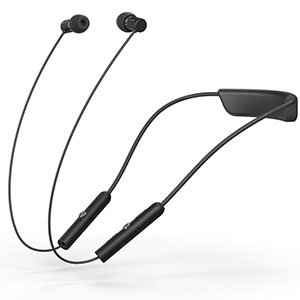 Sound
The sound is where Sony SBH80 outshines every other IEM in the category. With the Apt-X technology the sound quality can compare to wired models in the same price range. This is quite an achievement for a Bluetooth model.
Keep in mind you also need Apt-X supported music device so you won't be able to use this if you own an iPhone.
Bass is very good, almost basshead level, yet somewhere in between. It's deep and extended, but without really impacting the mid-range.
The mids are rich and detailed, they are just right and you can hear it. They create smooth sound without many peaks and that's a good thing.
Treble might be the least prominent of all, it's a bit laid back and controlled which isn't necessarily bad, unless you're looking for a flat signature.
Soundstage is also quite wide which is better than most Bluetooth earbuds will produce.
For the price of under $100 these Sony's can easily compare to $150 IEMs in sound quality.
The combination of great build quality, good fit and comfort, a lot of features and great sound quality, Sony SBH80 are our top pick for Bluetooth earbuds right now.
PROS
Great Sony durability
Good fit and comfort
A lot of features (Apt-X, NFC, 2 mic & remote)
Good battery life up to 8h
Great sound quality
CONS
Some people dislike behind-the-neck fit
---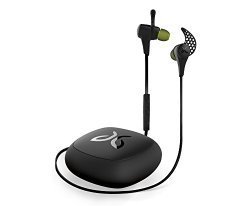 Jaybird has been dominating the Bluetooth sports in-ear monitor category for a very long time. First with Jaybird BlueBuds X and now with the slightly upgraded Jaybird X2.
When it comes to sports wireless earbuds you can't go wrong with the newest, X2 model, or the old Jaybird BlueBuds X model, which is cheaper now.
Fit (Isolation)
The Jaybird X2 have one advantage when it comes to the fit. They have included Premium Comply foam tips in the original package. These ear tips are by far the best fit for this model and provide a tight seal that stays in ears even if you're sweating like a pig.
Do you want to do yoga, lift weights or do fast aerobic exercises, Jaybird X2s will stay with you thanks to quality ear tips and flexible ear wings.
Sound isolation is also pretty good compared to other IEMs which means you can enjoy your music on lower, healthier volumes.
Check: Best Isolation Headphones.
Comfort
Even though they are Bluetooth earbuds so they have an in-built battery they are still quite lightweight. This helps with comfort a lot.
Pick the right ear tips, Comply are the best, and enjoy high sound quality for hours on end in any sweaty environment.
Durability
Just like with the old BlueBuds X model, the new one isn't that much better. Durability is probably the only bad feature of these earbuds.
They tend to die out rather quickly, but…
…you also get a Lifetime Sweat-Proof Warranty which Jaybird takes very seriously.
Any time your X2s suddenly die without signs of mechanical damage, you can simply contact Jaybird's customer support and get a brand new pair. It is not uncommon for heavy users to go through a couple of pairs in a few years. Considering you only pay the price once, this is still a very good deal as long as you're willing to go through the hassle of dealing with customer service.
Generally water and sweat protection is good and you shouldn't worry about it, just keep in mind you don't mechanically break them as in this case the warranty can't be applied.
Bluetooth (Battery)
Connecting with Bluetooth is easy and hassle free, the range is the average 30ft (10m) or more if there are no obstacles in between. They are compatible with iOS and Android devices.
The battery has a solid 8 hours playtime which isn't bad but not great either. In case you're not a hardcore sports enthusiast, 8 hours is going to be enough time to do your exercises.
The in-line remote and microphone work as intended, you can control the play/pause, volume and song selection by using the remote. The microphone is ok for making calls, just don't expect crystal clear sounds.
You also get a rubber carrying box which does its job of protecting the earbuds from mechanical damage.
Sound
Sound quality is the primary reason Jaybird X2s are so popular. The clear and rich sound with slight V-shaped sound signature is liked by a lot of people.
The bass was slightly boosted compared to the old BlueBuds X model so you get a more dynamic and fun sound, perfect for working out. In case you're a basshead, these earbuds still aren't for you, the bass is still somewhat controlled.
The treble is clear and precise without suffering from sibilance, while the mid ranges are slightly subdued, thus the V-shaped signature.
Overall, the sound quality is much better than you'll get in any other sports Bluetooth earbuds on the market right now.
For sports use, Jaybird X2 are the best Bluetooth earbuds on the market right now and you surely won't be disappointed with them.
PROS
Good, stable fit even during fast movement and sweating
Premium Comply foam tips included
Lifetime Sweat-Proof Warranty by Jaybird
Great customer service
Great sound quality in category of sports, wireless earbuds
CONS
Lack long life/durability
Higher price
---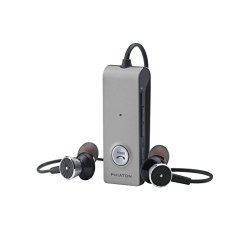 These are the best Bluetooth earbuds with noise cancelling technology. If you want to enjoy your music in peace over wireless Bluetooth connection and have all of this technology in small sized earbuds, Phiaton BT 220 NC are right for you.
For noise cancelling over/on-ear headphones click here.
They supposedly block up to 95% of background noise, in real life they are very effective and can even compare to the more expensive ANC (active noise cancelling) models.
Fit (Isolation)
The earbuds are quite big but because of their light structure they don't pull down too heavily. The fit is good and the buds don't fall out too easily.
The only problem with the fit is that they are quite big and if you want to sleep with them with the head on the side you won't be able to do this comfortably.
Sound isolation is pretty good by itself with the ANC turned off, turn it on and you get almost silent background.
Comfort
Comfort is good for everyday use and even for all day wearing. The ear tips that you get in the package are decent, but picking some Comply tips makes everything even better.
If you fly a lot and need a pair of comfortable earbuds for long continental flights, Phiaton BT 220 NC earbuds are perfect for this role.
Durability
When it comes to build quality the earbuds lack top notch materials as they are made out of plastics, but for the intended use of long flights or commute in a dry and relatively safe environment, they are more than good enough.
You might not want to get caught in the rain with these on or accidentally drop them on the floor as they aren't built for moisture or physical abuse.
Bluetooth (Battery)
They use Bluetooth 4.0 which sounds fancy, but in reality it isn't much different from any previous versions. They also have NFC support for an even easier connection and you can connect 2 devices at the same time.
The range is the standard 30ft (10m) or more in an open space.
All of the technology and battery is stored in an MP3-like looking device where you control the music, volume and connections. You can use them as wired earbuds as well.
The battery has been improved and now you get up to 16 hours of playtime per charge with Bluetooth and ANC enabled. This is very good battery life for a pair of earbuds. If you use one only one mode, only Bluetooth or only noise cancelling, you'll get even better battery life.
Sound
Sound quality also doesn't disappoint. It has a balanced sound signature with punchy bass, detailed mids and clear highs.
It isn't a basshead model by any means, so bass is more to your liking you should look at some other model.
The only "problem" they still haven't addressed is the wind sound when ANC is on. If you wear these outside on a windy day you'll hear the noises of wind which is frustrating to say the least.
All in all, if you want some well-built Bluetooth noise cancelling earbuds with great battery and balanced sound, Phiaton BT 220 NC are right for you.
PROS
Effective noise cancelling, up to 95% noise reduction
Comfortable, lightweight design
Great battery life with up to 16 hours of playtime
Balanced sound signature
CONS
Wind messes up with sound quality when ANC is on.
---
MEE Audio X7 are one of the best Bluetooth earbuds right now, sure they also have a bigger price, but they are still great value for money.
MEEletronics Audio is known for making good sports headphones and the Bluetooth X7s are great workout earbuds as well. The older version has some difficulties and actually wasn't such a good product, but things have improved with this model.
Fit (Isolation)
Fit is very important for any sports oriented headphones and with X7, MEE has nailed it. They are light and fit in ears perfectly forming a strong seal. They're worn behind the neck. You can run, lift weights or do any other exercise without the fear of losing the seal.
Sound isolation is average for in-ear monitors which means it's pretty good in general.
Comfort
Because of their light weight you can easily wear them for hours and not feel irritated.
They sit well in ears and are probably one of the most comfortable Bluetooth earbuds we have ever tried. Of course this is a subjective matter, but most people should find them very comfortable as well.
Durability
Build quality is good and together with strong plastic casing and Liquipel protective layer you can put them through a lot of sweat without worrying about moisture damage.
These are made for sports and their design shows that.
Bluetooth (Battery) controls
Bluetooth 4.1 works just like any other version, you get up to 30ft (10m) of range without obstacles and can connect with any iOS, Android or Windows device.
The battery holds a good 8 hours of playback/talk time which is better than most other Bluetooth earbuds. You can connect them to 2 devices at the same time with Multipoint technology.
The in-line remote with buttons is intuitive and compatible with all devices. The microphone is good for making calls as long as your background noise isn't too high.
Generally it has all the features you'd expect from a Bluetooth set like that.
Sound
The sound signature of the MEE Audio x7 Plus is slightly "bassy" and in certain bass heavy songs it is boomy as well. The treble and mids are well defined but still overpowered by bass most of the time.
If you're a basshead and like "bassy" sound these earbuds are probably the best choice for you if you're looking for Bluetooth earbuds.
It might not be the most bass heavy sound compared to wired models, but in the category these come closest to it.
Use Apt-X supported music devices for best sound quality.
They're very similar to Sony SBH-80 but have a different sound signature.
If you're looking for Bluetooth earbuds that you can do some sports with, get MEE Audio x7 Plus and enjoy good ergonomics with bass emphasized sound signature.
PROS
Good fit suitable for sports
As comfortable as any top earbuds in the category
Good durability with sweat protection
Good battery life at up to 8 hours per charge
Bass heavier sound signature
CONS
Bassy sound might be a con for some
---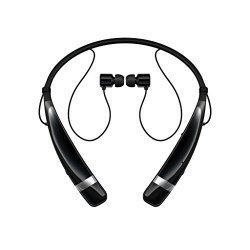 Here is another great choice of Bluetooth earbuds for a fair price.
LG has been making these type of earbuds for a very long time and the current latest model LG Electronics Tone Pro HBS-760 kept all the features that made the old versions popular and even slightly improves upon them.
You're getting a quality product for an affordable price.
Fit (Isolation)
You wear them behind the neck with earbuds plugged inside the ears. The design is light so you forget about them after a while.
Ear tips generally make a good fit just don't take them to your gym for fast, sweaty workouts. You might try but don't expect them to function as well as some sports oriented models.
Passive sound isolation is good and will block most outside noise with a proper, tight fit.
Comfort
Because of their lightweight nature you'll get used to wearing them very fast. In a couple of days you'll probably forget you're wearing them.
There is nothing to complain about comfort, find the right ear tips and wear them.
Durability
Build quality is nothing special. Just like the old models they are made out of rather cheap plastics, but you can't expect premium materials for the price.
The earbuds are built well enough to survive the wear and tear of everyday use, just don't put them through any extreme situations.
Bluetooth (Battery)
Connect them to your iPhone or Android device via Bluetooth and get full functionality. The range is pretty standard 30ft (10m) with no thick walls in between.
You get full Siri interaction on an iPhone, if you press the call button you get LG call command on Android. You get Apt-X for best Bluetooth sound quality, just make sure your music device supports it as well, iPhones don't.
You get multipoint connectivity, so you can connect them to 2 devices at the same time.
Call, volume and songs controls are intuitive and easy to learn.
The microphone works well for making calls and people on the other side will easily understand you in pretty much all situations, you'll have problems only in the extreme background noise.
The battery life is solid 11 hours of music or 16 hours of talking per charge, give or take on the volume you listen to.
Basically you get a ton of features for a very affordable price.
Sound
When it comes to sound LG Electronics Tone Pro HBS-760 don't disappoint either.
Of course sound quality can't really compare to high end wired headphones, but in the category of Bluetooth earbuds it is one of the best.
The bass has been slightly boosted with decent extension, but not to the point of making them boomy or muddy. They are still rather balanced with well-defined middle ranges and quite accurate highs.
In general for an affordable Bluetooth model they sound very good.
If you're looking for a pair of Bluetooth earbuds that do everything very well for an affordable price, look no further than LG Electronics Tone Pro HBS-760.
PROS
Comfortable, lightweight design.
Lots of technology (Voice command, Apt-X, Multipoint…)
Decent battery life with up to 11h of music and 16h of calls
Good call quality
Affordable price
Great sound quality in the category
CONS
Not the best durability
Not suitable for heavy sports use
---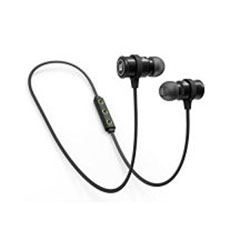 Here are another Bluetooth earbuds that offer more than their money's worth. The affordable price of Brainwavz BLU-100 gives you a lot of technology that won't leave you lackluster.
Brainwavz is a company that is known for making good budget headphones and this is their first attempt at a Bluetooth model.
Fit (Isolation)
The earbuds are rather big, but still light and with a combination of Comply tips that you also get in the package, getting a good seal is easy.
They tend to lose the seal during faster movement, so they aren't best suited for exercise. A quality pair of aftermarket ear tips might solve this problem, but it's hard to know which tips are the best since we all have different ears. You'll just have to test it for yourself.
Sound isolation is also good as you'd expect from any IEMs.
Comfort
The big earbuds can be a bit of a problem if you want to sleep or lie down with them with your head on the side. This will be very uncomfortable if not impossible.
For general use the weight isn't an issue and as long as you pick the right ear tips you shouldn't feel any discomfort even after hours of wearing them.
You get 3 sizes of silicone ear tips and one pair of Comply S-400 tips.
Durability
Build quality is very good, it's better than what you'd expect from a product with this price.
They're made out of some kind of metal-like material and rubber and assembled together well. They don't have any sweat protection so keep them safe from moisture.
The clamp carrying case is also sturdy and will keep your earbuds safe for a long time.
Bluetooth (Battery)
Bluetooth 4.0 with Apt-X support is what you get for connectivity and it works without any problems or bugs up to around 25ft (8m). You can connect it to iOS, Android or Windows devices.
You get a remote with 3 buttons by which you control the music and the microphone for making calls which does a good job. People will be able to clearly hear you without interruption.
The battery is probably the only feature that is slightly disappointing. You'll get only about 4 hours of playtime out of them. A full charge takes up to 2 hours via micro USB cable. The battery is probably enough for most users, but you'll have to spend more time keeping it charged.
Sound
Sound quality is also a pleasant surprise for a Bluetooth model. The neutral, balanced sound signature is more enjoyable than most earbuds in the category.
If you liked balanced sound without any of the ranges sticking out, you'll like these.
There is a slight emphasis on mid-bass but you'll only notice it if you're a seasoned audiophile.
Bass, mids and treble are all well represented to give a pleasant, balanced sound. Make sure you music device has Apt-X support and enjoy the best sound quality Bluetooth can offer.
PROS
Lightweight and comfortable, despite bigger size
Well built without any weak points
A lot of features
Affordable price
Good, balanced sound quality with Apt-X
CONS
Rather bad battery life
Some fit issues during fast movement
---
AYL Qy8 (best budget model)
If you're looking for the best bang for you buck, you have to get these earbuds. The AYL Qy8 Bluetooth earbuds have everything and more you'd expect from a budget model.
There are many similar Qy8 models out there and each company adds their own features and settings to make it slightly different. AYL has done a great job at these that more than justify the $30 price.
Fit (Isolation)
In the picture they might seem pretty big, but in reality they are small enough to fit perfectly in your ears. The fit is very stable with the ear wings that you get in the package, perfect for working out or running.
Sound isolation is also pretty good as these are in-ear monitors after all. Just pick the right ear tips to give you the best seal.
Comfort
They are very light, made out of plastics and the wires between the earbuds are just the right length. This makes them comfortable to wear in everyday situations or when exercising.
In the package you only get regular silicone ear tips, if you want something better you can always replace them with foam or similar aftermarket tips.
Durability
When you put them in your hands they don't feel like they're very sturdy, but in fact fare quite well. Since they are intended for sports use they're also sweat-proof so sweat away all you want.
Build quality of the casing and buttons is good enough to function properly without having to put in extra care, it's solid.
Bluetooth (Battery)
The AYL Qy8 use Bluetooth 4.1 which is supposedly better than previous versions, but isn't much different. You can quickly and with a few button presses connect to any Bluetooth device in 30ft (10m) radius.
They support Apt-X which gives you the best sound quality possible over Bluetooth.
You can connect them to 2 devices at the same time to listen to music or accept calls.
The battery lasts up to 7 hours which is quite good for a cheap model like this.
You can connect iOS devices, you even get earbuds battery indicator on your iPhone, all Android and Windows devices.
The volume, play/pause, song control and for making/accepting calls are positioned on the earpiece and work as intended once you get used to them. The microphone also does the job and making hands-free calls becomes second nature.
Overall it's packed with features that you'd except from premium, more expensive models.
Sound
Sound quality doesn't disappoint either. You might think a cheap Bluetooth model like this can't give half decent sound, but it actually does.
Now the sound can't compare to high end audiophile headphones of course, but in the category of Bluetooth earbuds it does a commendable job.
They have bass heavy sound signature so sonic purist definitely won't like them, but if you're more of a basshead or don't mind emphasized bass, you'll like these.
The mids and treble can still be heard though they tend to get overpowered by deep bass. This isn't necessarily bad as they are intended for sports so you won't be looking for a perfect balance of all ranges.
Generally the sound is above average compared to most Bluetooth earbuds, just keep in mind you get the best sound quality with Apt-X supported music devices. (iPhones don't have it).
All in all, if you have $30 to spend on Bluetooth earbuds, you'd be crazy not to get AYL Qy8 which is packed with features, has good ergonomics, good battery and fun sound signature.
PROS
Lightweight and comfortable, fit suitable for sports
Good durability with sweat-proof design
Lots of features (Multipoint, Apt-X, Mic)
Good battery life of up to 7h for a budget model
Cheap price
Great value for money
Bass emphasized sound signature (good for bassheads)
CONS
Bassy sound signature is disliked with audiophiles
It's a budget model with all its implications
You can get more info on sports earbuds here.
---
Vote for Your Favorite Bluetooth Earbuds!
Do you agree with the reviews?
On the left you can vote for your favorite Bluetooth earbuds, add your own models or just see the results.
If you like the page, share or bookmark it with the buttons below.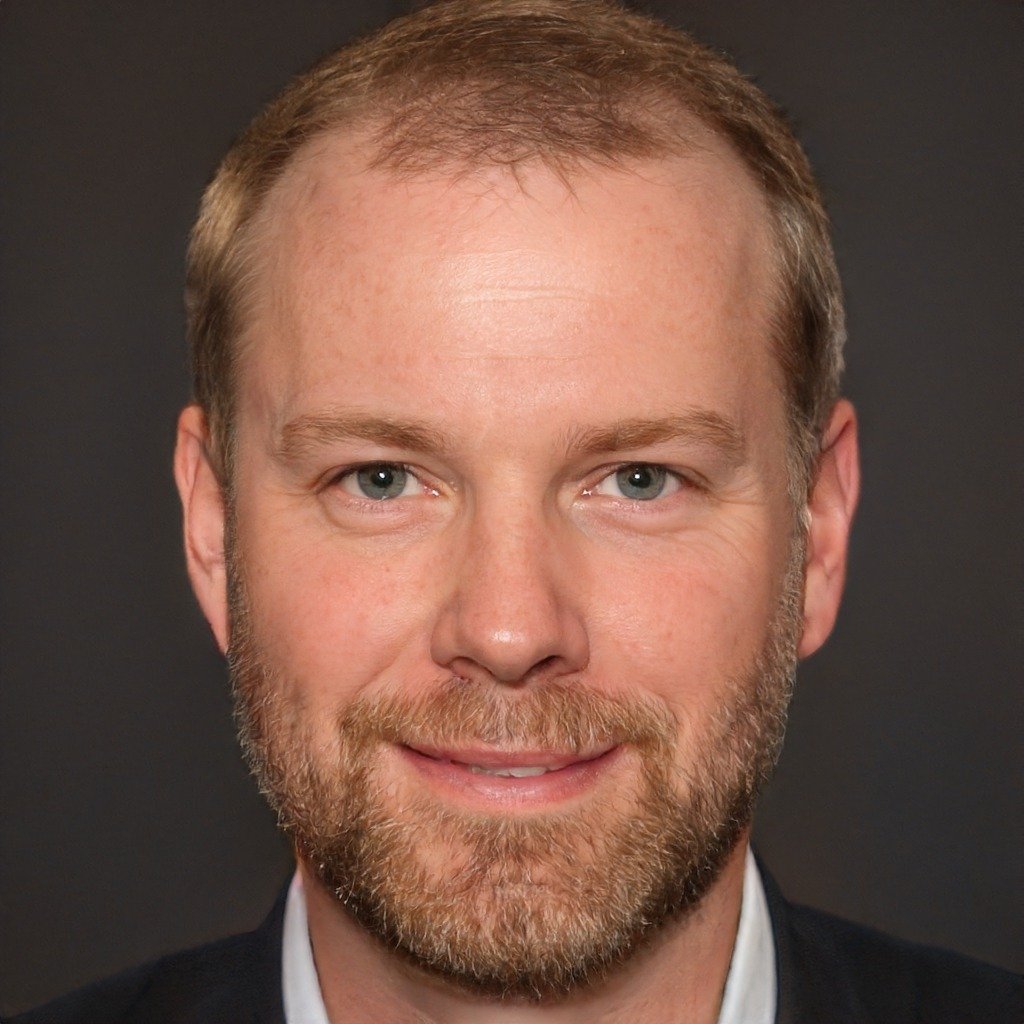 Hey there mobile audio lovers! My name is Darlene R, founder and chief editor at headphonesfans.com. Ask any mobile audio fanatic, installer, or company rep what makes a good car speaker, sub or amp, or, better yet, why he or she prefers a certain brand over another, and be prepared to endure a litany of opinions, viewpoints, and passion-fueled perspectives. To be honest, mobile audio shopping can be a daunting task without a guide, so I've assembled what I feel are the best products to consider to make things easier for you. Welcome headphonesfans.com!